Senate committee backs tech legislation
A US Senate committee has given the nod to a handful of proposed bills designed to increase federal funding for cyber security...

Download this free guide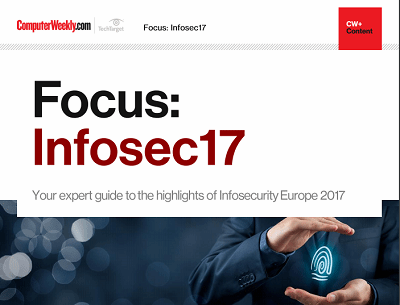 From forensic cyber to encryption: InfoSec17
Security technologist Bruce Schneier's insights and warnings around the regulation of IoT security and forensic cyber psychologist Mary Aiken's comments around the tensions between encryption and state security were the top highlights of the keynote presentations at Infosecurity Europe 2017 in London.

A US Senate committee has given the nod to a handful of proposed bills designed to increase federal funding for cyber security initiatives and bolster consumer privacy on the Internet.



A bill dealing with cyber security, which passed through the Senate Commerce Committee on a voice vote, draws together a handful of legislative measures aimed at securing federal computer systems against acts of terrorism.

A further provision would give the National Science Foundation additional funds for grants awarded to graduate students studying for careers in security-related industries.

Under the legislation, federal government would be charged with setting technical standards that agencies would be required to meet in securing their computer systems.

The National Institute of Standards and Technology would be responsible for setting standards for hardware and software products used by the agencies.

The proposals have already drawn criticism from representatives of the technology industry, who say they could create a set of security standards that would benefit select companies and could be at risk of rapid obsolescence.

"What's being folded in is what we object to," said Mario Correa, director of Internet and network security policy for the Business Software Alliance (BSA).

"We object to the way it defines these baseline security standards. We think it's valid to have performance guidelines to make sure government computer systems are secure, but they could get specific enough that it would lead you to using very specific products," he said.

A separate bill that passed through the Senate Commerce Committee last week relates to the heated debate over Internet privacy. The initiative aims to create new rules for how online businesses can use and share customer data.

Opponents of the bill, which include the US Chamber of Commerce and the BSA, argued that the online privacy bill would impose regulations on online businesses that are not applied to other businesses.

"The bill would hold companies that collect personal information digitally to higher standards than those for traditional businesses," said BSA president and chief executive officer Robert Holleyman.

A third bill aims to protect consumers and businesses against unwanted e-mail, or spam, including measures to force senders to include return e-mail addresses.
Read more on IT risk management