Budget: Little joy in the small print
As the IT industry picked through the fine print of Gordon Brown's budget the few positive initiatives could not overcome a...

Download this free guide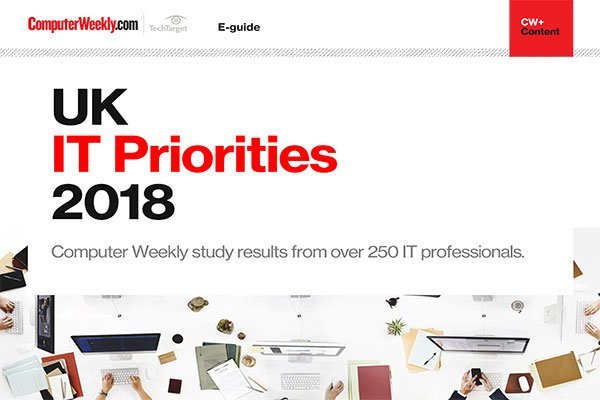 UK IT Priorities 2018 survey results
Download this e-guide to discover the results of our 2018 UK IT Priorities survey, where IT leaders shared with us what they are going to be investing in over the coming 12 months.

As the IT industry picked through the fine print of Gordon Brown's budget the few positive initiatives could not overcome a general mood of disappointment.



For Philip Virgo, strategic advisor to IT directors' group IMIS, the highlight was Brown's support for training with the launch of a series of pilot schemes to boost skills.

"I'm delighted by that, "Virgo told CW360.com, "I strongly urge ICT employers to get involved. The rest of the budget, I can live with," he added.

The pilots will pay employers between 75% and 125% of wage costs for release staff for up to 70 hours a year of training.

Joe Edwards, director of retail finance at Computacenter, was less impressed. "The budget was very disappointing," he said. "There were few incentives for investment and on training, we should have moved beyond pilots by now."

David Harrington, director general of the Communications Managers' Association, said the chancellor had "missed a huge opportunity".

"The headline budget statements contained nothing which impacts immediately on the ICT community. There was nothing to accelerate the information society and nothing which might encourage the extension of broadband access to the entire population."

The Computing Services & Software Association (CSSA) and the Federation of the Electronics Industry (FEI) were more positive. They welcomed the research and development tax credits and the measures designed to promote small business growth, in particular changes to the VAT regime, and the reform of the taxation of intellectual property.

FEI director general Anthony Parish said, "The electronics and ICT industries needed an R&D tax credit rate that provided a real incentive to base research and development activities here, and a net rate of 7.5% represents a sound basis for future growth in this area."

Richard Proctor, Tax Partner at business and financial advisors Grant Thornton put some of the budget changes into perspective.

"Many of the measures announced could have really helped if introduced in isolation, but the 1% increase in employers National Insurance contributions is the real sting in the tail for all businesses," he said.

Although the Chancellor promised real benefits for small and medium-sized enterprises, Proctor warned: "The tax breaks for big companies are worth much more than those for small and medium-sized businesses in absolute terms."

Peter Scargill, IT vice-president of the Federation of Small Business said the budget was "disappointing", while Jane Akshar, Chairman of the Professional Contractors Group, said: "We've heard no practical initiatives today which will help small businesses in the knowledge-based economy.

"They make little difference to entrepreneurs who have closed their businesses because the government has created an environment were they can no longer operate."

While the Federation of Small Business and the Professional Contractors Group were angry about next April's rise in National Insurance, Computacenter's Edwards said it might boost the outsourcing market. "It could be a business opportunity for outsourcers, as companies look to drive down payroll costs."

Interim IT director Colin Beveridge thought that offshore rather than UK-based, outsourcers would benefit most. "That can't be good for UK IT professionals," he said.

The Chancellor did announce substantial extra money for health and local authority social services. However, IT professionals in both the user and supplier communities will be watching closely to see if money allocated for IT is ring fenced or gets swallowed up in day-to-day running costs.
Read more on IT for small and medium-sized enterprises (SME)