Microsoft and DoJ consider settlement changes
Microsoft and the US Department of Justice (DoJ) are considering the modification of their proposed settlement in response to...

Download this free guide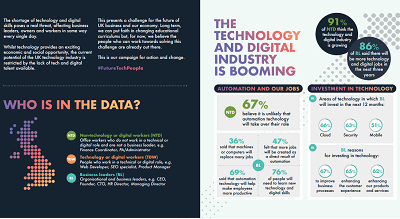 Infographic: How to future-proof UK technology
There is no doubt that the technology industry is booming right now, bringing with it exciting social and economic opportunities. However, there is a real fear that the UK industry may be stunted due to the lack of talent available. This e-guide helps to break down the future fears and expectations of dozens of business leaders and tech workers.

Microsoft and the US Department of Justice (DoJ) are considering the modification of their proposed settlement in response to public comments..



Any proposed modifications, and the DoJ's general response to the public comments, will be filed by 27 February.

Based on the overwhelming number of public comment submissions that the DoJ received regarding its proposed settlement of the case, both parties have asked US District Court Judge Colleen Kollar-Kotelly to omit oral third-party testimony from any future hearings on the agreement.

The parties suggest that the judge holds a one-day hearing to clarify any remaining issues related to the proposed settlement. Microsoft, the DoJ, and the nine states that have joined the settlement should be the only participants.

Regarding other arguments, the parties proposed a court hearing for Kollar-Kotelly to hear oral arguments. They requested that the oral hearing should be held during the week of 4 March. The judge is expected to discuss the status report and related scheduling matters today (Friday 8 February).

According to the report: "A large number of highly interested and motivated third parties have taken full advantage of the opportunity to submit extensive comments. As a result, third parties have had a full and effective mechanism to present to the court any arguments or concerns they believe it should address in its public interest determination."

During the 60-day public comment period, the DOJ received over 30,000 submissions, the report said. Of the total submissions, about 7,500 were in favour of the settlement, 15,000 opposed it, and 7,000 did not express a view one way or another.

Under a US federal law called the Tunney Act, the proposed settlement in an antitrust case must be open to public comment and must be approved by a judge as in the public interest.

A court hearing is scheduled on 11 March for the nine states and the District of Columbia that did not agree to the settlement with Microsoft.
Read more on IT legislation and regulation