Cisco repositions its optical strategy
The networking market may get worse before it gets better, but there are signs that the industry is slowly finding its feet, said...

Download this free guide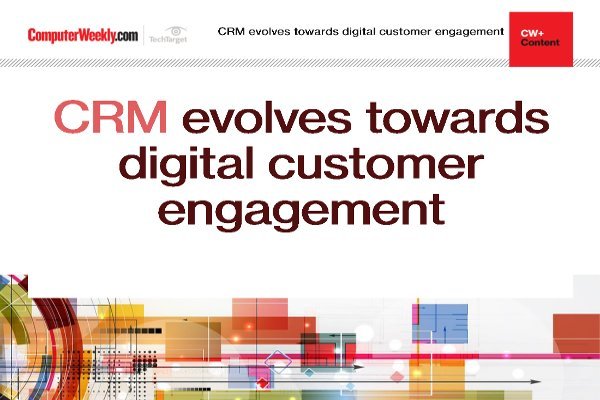 Enhancing digital customer engagement with CRM
Learn about customer relationship management has evolved towards engaging with customers through every channel, with digital at the forefront.

The networking market may get worse before it gets better, but there are signs that the industry is slowly finding its feet, said Cisco president and chief executive John Chambers.



In the future, profits will be driven by "wave after wave" of new applications in every industry type, said Chambers, who admitted that Cisco must do a better job of selling to incumbent local exchange carriers.

The networking company recently took a stab at repositioning its edge, core and long-haul optical strategy with the introduction of its Complete Optical Multiservice Edge and Transport (Comet) portfolio.

The suite, which consists of one new and nine pre-existing optical platforms in Cisco's product line, aims to provide better service density, speed and capacity. The suite also promises to let users scale their networks as high-bandwidth technologies such as gigabit Ethernet and fibre channel come online.

Cisco announced one new product: the ONS 15808 Dense Wave Division Multiplexing (DWDM) platform. Aimed at service providers, the 15808 transmits data over long-haul distances, boasting enhancements in channel spacing, channel capacity, bit rates and transmission distances.

On other fronts, Cisco announced the launch of seven intelligent Ethernet switches, including three members of the Catalyst 3550 line and four Catalyst 2950 switches, which offer the same basic services as the 3550 family.

Cisco also announced enhancements to its Catalyst 4000 switch, which will provision gigabit Ethernet to the desktop at a price low enough - $208 (£147) per port - for enterprises to be deployed at every desktop, according to Mark Foss, product manager of Cisco's gigabit switching group. The switch is aimed at wiring closets and branch offices.

However, not everyone agreed with Chambers' predictions of future profitability. The next few years could produce "strong winners and big losers", said Bhawani Shankar, an analyst at Gartner Group.

The economic downturn will hurt the eight leading vendors - Alcatel, Cisco, Ericsson, Lucent, Motorola, Nokia, Nortel and Siemens - for at least the next year, he added.

In addition, carrier consolidation means there will be fewer customers to sell to, Shankar said.
Read more on Business applications