Users caught out by escrow
IT directors are being urged to re-examine their software escrow contracts, which protect companies if suppliers go out of...

Download this free guide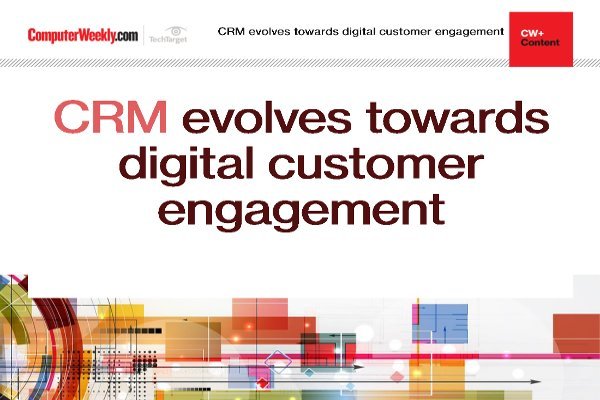 Enhancing digital customer engagement with CRM
Learn about customer relationship management has evolved towards engaging with customers through every channel, with digital at the forefront.

IT directors are being urged to re-examine their software escrow contracts, which protect companies if suppliers go out of business, following the failure of the financial software specialist QSP.



Up to a quarter of QSP's customers thought they had escrow contracts in place but had forgotten either to sign them or to approach an escrow agent to make sure they were implemented, it emerged this week.

The warning comes as new research shows that more than 600 software suppliers in the UK are at risk of failing over the next 12 months as the economic downturn continues to bite.

Escrow contracts guarantee businesses access to the source code of packages if their suppliers go into receivership. Without them, IT departments can be left without any access to support or the ability to continue developing software which could be essential to keep business running.

Although purchasing and development contracts contain standard escrow clauses, QSP's collapse has shown that many IT directors forget to validate them.

"Unfortunately when the situation with QSP became apparent, we got an awful lot of people checking the status of their escrow agreements. Some people discovered they had no escrow agreement at all," said John Leigh, escrow manager at NCC Group, which provides escrow services.

One IT director thought he had an escrow agreement in place but had forgotten to sign it. Other companies came unstuck because they did not realise they had to sign another agreement with an escrow specialist to enforce the agreement.

Another common mistake is for businesses to forget sign an escrow agreement while software is under development. They can lose their entire investment if their supplier goes out of business, said Leigh.

Escrow will become more important over the next 12 months, with more IT suppliers facing possible closure. More than 19,000 jobs in the software supplier industry are at risk over the next year, research by Plimsoll Portfolio Analysis found.

At least 66% of the industry will need to shed jobs in the next 12 months, according to Plimsoll's analysis of the financial performance of 200 UK software suppliers.
Read more on Business applications