Vendors debut USB 2.0 and IEEE1394 peripherals
Japanese vendors took the wraps off a wide range of IEEE1394-based products while also showing their first devices supporting the...

Download this free guide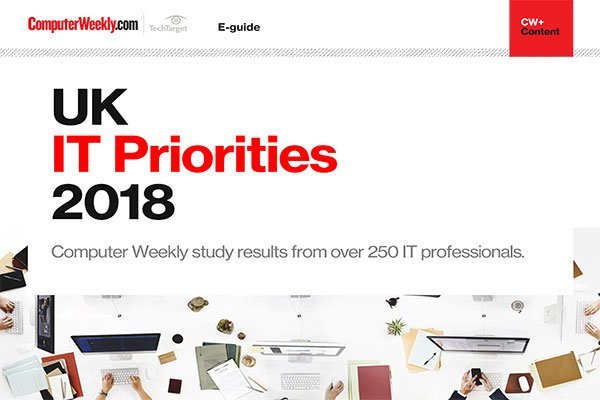 UK IT Priorities 2018 survey results
Download this e-guide to discover the results of our 2018 UK IT Priorities survey, where IT leaders shared with us what they are going to be investing in over the coming 12 months.

Japanese vendors took the wraps off a wide range of IEEE1394-based products while also showing their first devices supporting the new USB 2.0 interface at the World PC Expo show in Tokyo.



The IEEE1394 standard - also called Firewire or iLink - has been around for some time, although it is only now beginning to gain support as a wider range of peripherals and PCs supporting the standard come on to the market. USB 2.0, which counts chip giant Intel as one of its primary backers, is expected to start being built into PCs and peripherals from late 2001 to early 2002.

The USB 2.0's 480mbps maximum data transfer rate exceeds the 400mbps of IEEE 1394. Although vendors are yet to pass judgement, the exhibition showed a growing number of peripherals from a selection of companies, both large and small, supporting both standards.

IO Data Device unveiled a broad line up of products supporting each technology. In the USB 2.0 corner was a DVD-RW drive and a portable 24-speed CD-RW drive. The company also showed off a USB 2.0 PC Card interface card to allow the new drives to be connected to notebook computers until USB 2.0 connectivity becomes more common. Its new IEEE 1394 peripherals included a pair of external MO (Magneto Optical) disk drives that support 640Mbyte and 1.3Gbyte disks and will cost 34,800 yen (£202) and 56,800 yen(£330) respectively when they go on sale later in September.

Other companies unveiling IEEE 1394-based devices included Panasonic, who displayed an upgraded version of its external DVD-RAM drive with added support for DVD-R disks. The drive will go on sale from 31 September and carries a 64,800 yen (£376) price tag. Yano Electric displayed a pair of 40Gbyte and 80Gbyte external hard disk drives.

For the USB 2.0 camp, Yamaha showed a CD-R/RW drive that will be available from mid-October, and Melco unveiled a pair of external hard disk drives with a capacity of 40Gbytes and 60Gbytes, that will be available in late September at 28,000 yen (£163) and 33,000 yen (£192) respectively.

Some products on display support both standards. Nagas offered something of a compromise with its DVD-RAM/R drive, which offers both a USB 2.0 and IEEE 1394 interfaces, while Melco has created a CD-RW drive - available now for about 24,300 yen (£141) - that supports both IEEE 1394 and the current USB 1.1 interface.
Read more on Data centre hardware