US justice department drops Microsoft break-up
In what has been perceived as a major victory for Microsoft, the US Department of Justice (DOJ) has announced that it will not...

Download this free guide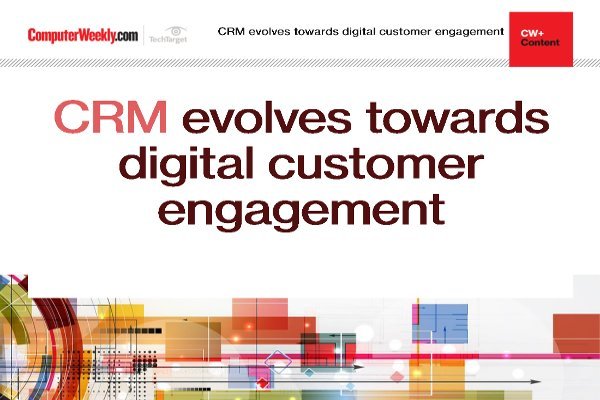 Enhancing digital customer engagement with CRM
Learn about customer relationship management has evolved towards engaging with customers through every channel, with digital at the forefront.

By submitting your personal information, you agree that TechTarget and its partners may contact you regarding relevant content, products and special offers.

You also agree that your personal information may be transferred and processed in the United States, and that you have read and agree to the Terms of Use and the Privacy Policy.

In what has been perceived as a major victory for Microsoft, the US Department of Justice (DOJ) has announced that it will not seek to divide the software giant into separate companies when the case resumes on 14 September.



The DOJ will now seek to implement a series of restrictions on the company's business practices in what analysts believe is a clear attempt by the US government to draw a line under the issue.

Microsoft was dealt a devastating blow in June of last year when the US government successfully secured Judge Thomas Penfield Jackson's ruling to split the company. In June of this year, however, the Court of Appeals for the District of Columbia overturned the break-up order and handed the case to a lower court for reconsideration.

In taking this action, the government was clearly attempting to circumvent the break-up and tying issues. But the Bush administration also opened itself up to attack from Microsoft's critics, who believe that anything less than a break-up will be ineffective in restraining the company.

Defending the government's decision, a senior DOJ official said: "Is this something that we view as going light on Microsoft? Absolutely not. We believe that we can get prompt and effective relief that addresses the core monopoly maintenance claims . . . and we're going to get them soon."

The official also said that it would be a "substantial error" to view today's announcement as a concession to Microsoft and added that the 18 states party to the case supported the new initiative.

In spite of the announcement on 6 September, Microsoft still faces significant difficulties. In addition to a continuing investigation by the European Commission, it now looks likely that there will be calls for a series of restrictions on Microsoft's business practices as a result of the Appeals Court finding that the company illegally maintained its monopoly.

In its decision of 28 June, the US Court of Appeals rejected lower court Judge Jackson's plan to split the company. But the Court did not rule out the possibility that the government might again push for a break-up.

The Appeals Court stated that an effective remedy must "terminate the illegal monopoly". The DOJ official pointed out, however, that other sections of the decision said the remedy had to "terminate the unlawful conduct", something they believe to be more applicable to a monopoly maintenance case where the monopoly, once obtained, is illegally maintained.

In regard to the tying or bundling issue, the Appeals Court rejected the findings but said the government could continue to pursue the matter under a different and tougher legal standard requiring the government to look at the consumer benefits of bundling.

The DOJ official stated that the government dropped the tying claim believing that it can instead secure the necessary remedies under the monopoly maintenance charge.

The Microsoft response was low-key: "We remain committed to resolving the outstanding issues in this case," said spokesman Jim Desler.

The DOJ said the actions announced on 6 September would allow it to seek "prompt, effective and certain relief for consumers".

But the DOJ official revealed that the government would not seek injunctive relief against Microsoft's soon-to-be released XP operating system directly. Instead, the successful solution would affect future products and actions. This might, by definition, involve XP and future operating systems. "As in any antitrust case, a remedy will be prospective and will apply to any product that Microsoft sells," the official said.

The US government said in a statement: "In view of the Court of Appeals' unanimous decision that Microsoft illegally maintained its monopoly over PC-based operating systems - the core allegation in the case - the Department believes that it has established a basis for relief that would end Microsoft's unlawful conduct, prevent its recurrence and open the operating system market to competition."

The government stated that it would seek remedies modelled after the interim remedies set last year by lower court Judge Thomas Penfield Jackson.

Those interim remedies included:

A ban on any "adverse actions" against PC makers for supporting competing products.


Uniform Windows licensing and pricing terms to manufacturers.


Allowing PC makers flexibility in configuring Windows, including the desktop and boot sequence.


Disclosure of application programming interfaces to developers and others at the same time Microsoft discloses those interfaces to its own personnel.


Microsoft would be barred from knowingly interfering with the performance of any non-Microsoft middleware running on the operating system.


A ban on any exclusive dealings - agreements requiring exclusive promotion, for instance, of Microsoft platform software.


Establishment of a corporate antitrust compliance officer and committee to ensure the company follows antitrust laws.


One criticism levelled against conduct remedies is that they would require ongoing supervision and review by the government or court. The DOJ official said, however: "We're certainly not interested in a conduct remedy that puts the antitrust division or the court in the business of regulating the software industry."

The government also plans to "investigate developments in the industry since the trial concluded" and evaluate whether additional conduct provisions are needed, adding that it would ask the court for "expedited discovery" to move the case along quickly.

The Appeals Court remanded the case to the US District Court in late August. The newly assigned judge, Colleen Kollar-Kotelly, ordered all parties involved to appear for a status conference on 21 September.

In a statement, the Computer and Communications Industry Association (CCIA) - which had backed the government's efforts to get a break-up - said it was "dismayed" by the decision. "As the District Court and the government plaintiffs originally concluded, structural remedies are the most effective solution to prevent Microsoft's continuing illegal and anticompetitive behaviour," said CCIA president and chief executive officer, Ed Black.
Read more on Business applications