Compaq first to offer "storage as a service" but Unix users need not apply
Compaq has launched VBAK, a unique managed remote storage and back-up solution - but it is not available for Unix users.
Compaq has launched VBAK, a unique managed remote storage and back-up solution - but it is not available for Unix users.

"For our channel partners, the VBAK service means we can now offer customers a guarantee that their mission-critical data is always safe," said Paul Mears, Compaq global services director, UK.

The VBAK service starts from around £2,000 a month and offers off-site backup of data without the need for any desktop clients or changes to network servers or cabling. The VBAK service automatically sends data from any network connected server or PC directly over a leased line to a managed data centre where it is archived.

The VBAK service will be sold through channel partners who will receive "a recurring, monthly revenue stream of at least 10% [of the contract], but possibly more", said Compaq.

Mears is targeting the service at 70,000 networks that Compaq believes can benefit from a utility service such as VBAK. "We are telling potential customers that here is a service which is viable now, that will provide benefits today."

The service has limitations, however. At present, VBAK is only available in the UK and customers will need to sign up for a minimum of three years. The Virtual Storage Gateway appliance that is installed in a customer's premises and manages the automated back-up service will only work with Intel-based hardware running Microsoft or Novell operating systems.

According to figures from analysts IDC, although Microsoft and Novell operating systems make up over 90% of the desktop PC market, the figure drops to only 56% of enterprise servers. This shortfall may limit the success of VBAK for organisations that have traditionally placed mission-critical data on a Unix foundation and the many more that operate in a mixed Unix and Windows environment.

The Compaq service was created and will be delivered by InTechnology, which currently offers the service under its own brand to over 100 UK companies.

Bryn Sage, sales director for InTechnology, said: "We are targeting medium to large enterprises that run the Microsoft and Novell operating systems on Intel platforms because our research shows that this is the biggest market segment."

But he added: "We are constantly developing the solution and we are not ruling out Unix or even an Internet-based option if customers demand it."

Steve Pearce, InTechnology chief operating officer, added: "You have two real choices - either set up your own in-house back-up solution, which requires expensive hardware, infrastructure and trained staff, or move the problem to a company that is dedicated to managing the problem for a fixed fee with rigid service level agreements. VBAK is the most cost effective and scalable solution on the market and ultimately this type of technology will become the industry standard."

Compaq has the exclusive rights to VBAK in the UK and will be offering it through its channel partners within a matter of weeks. The offering comes ahead of moves by Hewlett-Packard, which has been promising utility storage services for some time.

A senior HP source told CW360 that the company would be "offering a similar service in the near future" However, HP has yet to provide details.

Will Garside

Download this free guide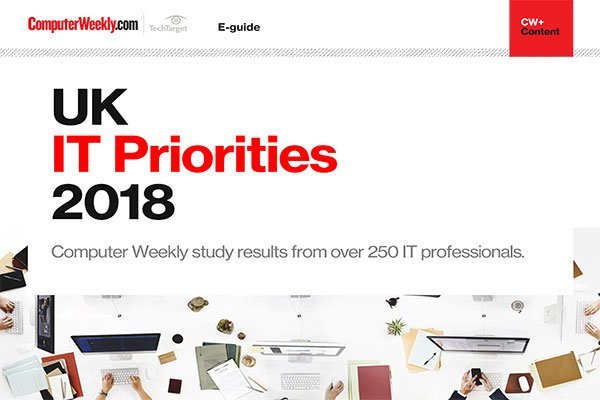 UK IT Priorities 2018 survey results
Download this e-guide to discover the results of our 2018 UK IT Priorities survey, where IT leaders shared with us what they are going to be investing in over the coming 12 months.
By submitting your personal information, you agree that TechTarget and its partners may contact you regarding relevant content, products and special offers.
You also agree that your personal information may be transferred and processed in the United States, and that you have read and agree to the Terms of Use and the Privacy Policy.
Read more on Open source software