Kingfisher loses e-brain
Kingfisher's e-commerce guru has quit the retail group as it gears up to develop its online sales business.
Kingfisher's e-commerce guru has quit the retail group as it gears up to develop its online sales business.



Retail group Kingfisher, which owns B&Q, Woolworths and Comet, has joined the list of brain drain casualties.

Ushir Bhatt, the chief e-commerce architect of e-Kingfisher, the group's e-commerce division, has handed in his notice after five years with the group.

Download this free guide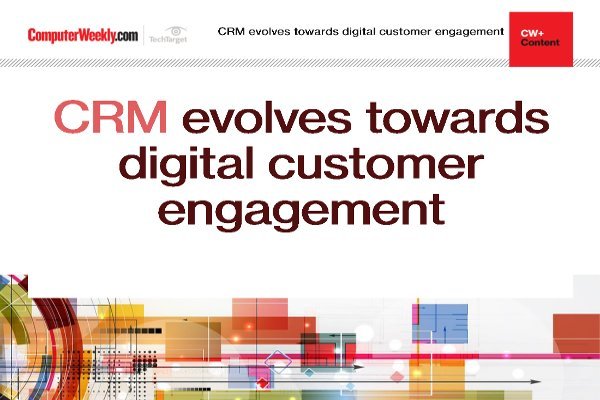 Enhancing digital customer engagement with CRM
Learn about customer relationship management has evolved towards engaging with customers through every channel, with digital at the forefront.
By submitting your personal information, you agree that TechTarget and its partners may contact you regarding relevant content, products and special offers.
You also agree that your personal information may be transferred and processed in the United States, and that you have read and agree to the Terms of Use and the Privacy Policy.
Bhatt's departure will come as a blow to Kingfisher. Bhatt, who reported directly to e-Kingfisher's chief technology officer Paul Worthington, was a key player in the group's e-commerce plans.
Bhatt would have taken a leading role in the group's plans to grow its online sales from £40m to £1.5bn a year within five years by developing wireless application protocol, Web and interactive television applications.
He has moved to become chief technology officer of the Internet fashion exchange Fashionfile.com, where he will develop the group's IT plans.
"Ushir's job will be a visionary job looking at the implementation of future strategies," said Malek Jalal, co-founder of the dotcom start-up.
Initially Bhatt will be responsible for a team of 14 programmers, but this will increase to 25 as the company develops.
Bhatt is the latest in a string of retail IT chiefs to be tempted away by lucrative share options and the adrenalin buzz of e-commerce.
Tesco recently lost its IT chief, Ian' O Reilly, who will be joining an e-commerce company in September.
Mike Winch, who quit as IT director of Safeway earlier in the year, has been appointed chairman at IT services company Crimsonwing. He will be responsible for developing Crimsonwing's e-business expansion strategy.
David Walsh, chief executive officer of Crimsonwing which has Safeway as one of its major customers, said, "Mike is a tremendous asset to Crimsonwing given his long experience managing and developing strategy for large enterprises and producing real business benefits."
Read more on Business applications