Branson faces lottery software queries


David Bicknell
Sir Richard Branson's People's Lottery bid faces question marks over its technology as well as its finances as the consortium...
David Bicknell
Sir Richard Branson's People's Lottery bid faces question marks over its technology as well as its finances as the consortium tries to satisfy the lottery regulator over its ability to take over from Camelot.

Download this free guide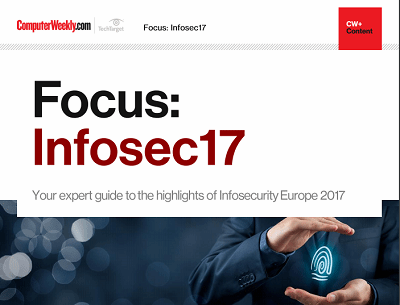 From forensic cyber to encryption: InfoSec17
Security technologist Bruce Schneier's insights and warnings around the regulation of IoT security and forensic cyber psychologist Mary Aiken's comments around the tensions between encryption and state security were the top highlights of the keynote presentations at Infosecurity Europe 2017 in London.
By submitting your personal information, you agree that TechTarget and its partners may contact you regarding relevant content, products and special offers.
You also agree that your personal information may be transferred and processed in the United States, and that you have read and agree to the Terms of Use and the Privacy Policy.
Branson has been given a month to sort out the bid, but his software partner Automated Wagering International (AWI) now faces similar legal and technical issues as those that dogged the incumbent operator Camelot and its technology partner GTech.
Ultimately, it was GTech's role in the National Lottery, software glitches and the openness of its relationship with Camelot which persuaded the National Lottery regulator Oflot to ditch Camelot and provisionally opt for Branson's People's Lottery venture.
Camelot has already sought to get the decision excluding it overturned.
However, US reports say AWI has itself had problem in two US states - Minnesota and Maryland -- in the delivery of new software.
In Minnesota the state decided to call for competitive bids instead of re-letting its lottery contract to the incumbent AWI after a series of difficulties.
Maryland too has had problems; while Arizona is reported to have cancelled a contract with AWI, saying it had failed to deliver what it promised.
However, the UK Lottery Commission has insisted that it is satisfied with AWI's technical abilities and AWI has defended its own delivery record.
Although Camelot has been criticised over the financing of its operation, there have been few serious technical glitches that have disrupted the lottery's operation.
The People's Lottery has already indicated that it plans to offer new lottery services to game players using devices, such as mobile phones and PCs.
However, security experts have already warned that, while there is a clear audit trail for the sale of lottery tickets, with reasonable guarantees that participants are at least 16 years old, any changes to allow the sale of tickets via PC or mobile phone could mean systems are less secure.
If Branson's bid does get the green light to take over the lottery, it would involve the widespread adoption of identity guarantees, such as digital certificates, which are largely untried and untested.
Read more on IT risk management