Twenty-year-old software to be used at New En Route Centre


The air traffic control systems that failed last weekend will play a pivotal role in the operation of the £700m New En Route Centre at Swanwick,...


The air traffic control systems that failed last weekend will play a pivotal role in the operation of the £700m New En Route Centre at Swanwick, Hampshire.

The centre, which is due to online by spring 2002, will rely on "back-office" processing performed by IBM mainframe systems that date back to the 1970s.

Download this free guide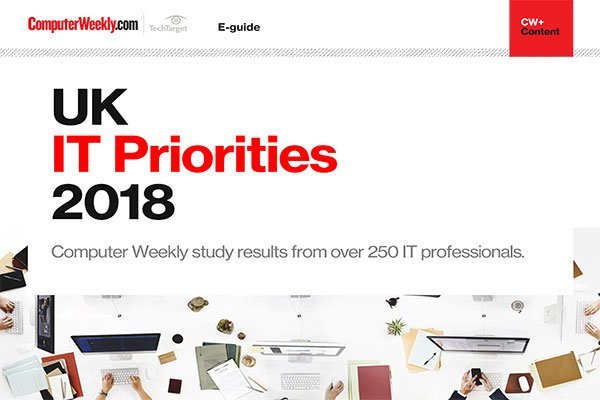 UK IT Priorities 2018 survey results
Download this e-guide to discover the results of our 2018 UK IT Priorities survey, where IT leaders shared with us what they are going to be investing in over the coming 12 months.
By submitting your personal information, you agree that TechTarget and its partners may contact you regarding relevant content, products and special offers.
You also agree that your personal information may be transferred and processed in the United States, and that you have read and agree to the Terms of Use and the Privacy Policy.
It was this back-office Flight Data Processing System (FDPS) that crashed three times in eight days - causing havoc to flights across the globe.
Much of the FDPS software has been renewed in the past 10 years. But the system failures last weekend were believed to involve a latent bug in the original software that dates back more than 20 years.
In the House of Commons this week transport minister Nick Raynsford described the FDPS as a "relatively modern computer system".
The minister may have been unaware that the FDPS runs on an IBM 4381 mainframe, of which production was ceased in 1987, and that the software is based on the "Jovial" programming language from the 1970s.
However the state-owned National Air Traffic Services (Nats) says its IBM-based FDPS is used widely and successfully by US air traffic control authorities.
If the New En Route Centre at Swanwick goes live in early 2002 as planned, its air traffic controllers will still receive their flight strip information from the FDPS based at the London Air Traffic Control Centre at West Drayton near Heathrow.
The FDPS, which is not scheduled for replacement until 2007, will also be used to feed flight data to a new air traffic control centre in Scotland.
Last weekend's problems were due initially to the FDPS's failure to stabilise its own operations after self-diagnosed problems.
This led to staff preparing "flight-strip" information for air traffic controllers manually. Safety was not affected because Nats reduced its workload by up to half, by stopping planes taking off and landing.
The knock-on effect of this was the cancellation of hundreds of flights that affected airlines and air travellers around the world. No legal action can be taken against Nats, as a public sector body, it has statutory immunity.
On 9 June a similar problem was caused by an airline, outside of the UK, inputting flight data in a unique and unpredicted sequence and format that caused the FDPS to crash.
The exact cause of last weekend's separate crashes have not been pinpointed but they are believed to involve the addition of new software on the FDPS on Thursday that clashed with some of the system's original code dating back to the 1970s. As the system is designed to cope with significant problems by shutting down and re-booting, it did so, but repeatedly.
At 9.22am on Saturday it kept rebooting, a problem known as "multiple start-up modes".
As the knock-on effects of the weekend's disruption to flights lingered on this week, a spokesman said that Nats was writing to airlines to apologise. It is also launching an investigation by "someone with a reputation for independence".
Air traffic system's six-hour downtime
Friday 16 June
11.43am: Ageing IBM mainframe running the Flight Data Processing System shuts itself down to reboot automatically
Saturday 17 June
9.22am: FDPS continually but unsuccessfully attempts to reboot, a problem know as "multiple start-up modes"
12.55pm: The system successfully reboots
2.51pm: FDPS crashes again and is not rebooted for more than an hour
16.03pm: The system is finally up and running, with hundreds of flights cancelled and thousands of passengers left stranded
Read more on IT for small and medium-sized enterprises (SME)