E-tailing success: online and on time?


Web-watchers say e-tailing will come of age this Christmas. Yet, they said the same last year. The outcome was a litany of failures and problems. Are firms...


Web-watchers say e-tailing will come of age this Christmas. Yet, they said the same last year. The outcome was a litany of failures and problems. Are firms really ready this year? What needs to be done between now and 21 December? Assuming it's going to be too late to avoid egg on your face.

With benefits of hindsight, it is easy to see where the problems were. Too many sites were technically complex and put potential customers off before they bought goods. They either went to a competitor or gave up on e-purchasing. Too few sites offered reassurance about security. There was an atmosphere of fear, uncertainty and doubt about these issues. The internal processes in many companies were not tuned in to respond efficiently to Web orders. Often, it took longer to process a Web order than a telephone or mail one. There were too many problems with fulfilment and delivery, so many Web orders arrived too late for Christmas.

Download this free guide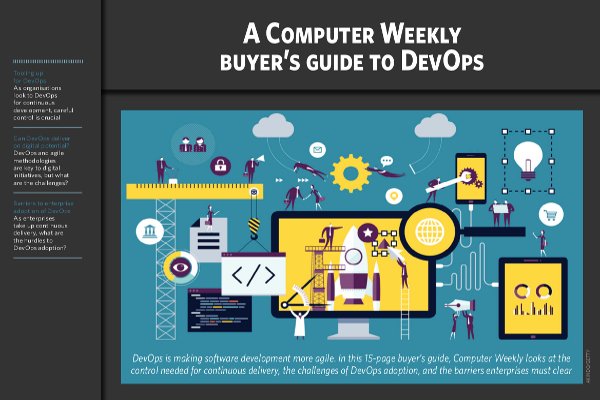 Tooling up for DevOps
Join us as we delve into how DevOps is making software development more agile as well as the control needed for continuous delivery, the challenges of DevOps adoption, and the barriers enterprises must clear.
Darryl Bowman, director of marketing of search engine company Hoojit, says e-tailers went too early down the new media route. "But they disastrously neglected crucial issues which would make e-tailing successful," he adds.
Bowman is unconvinced this year's Christmas e-shopping will be very different. He says, "Online shopping has not fulfilled predictions. The reason is because broadband in Europe is a long way from the level in the US. There are still problems with complex sites, fears about security, poor order tracking and unreliable fulfilment and delivery."
Despite directory services like Hoojit.com, customers have to battle through a large number of sites to end up with a product. Bowman says, "We put products rather than suppliers or stores at the heart of a search. We can offer customers a wider range of goods." Customer awareness and knowledge has come a long way during the past year. Now, most know what they want and how they can get it. They also know what they can expect from a Web purchase. Like last year, Christmas 2000 offers an opportunity to tempt those who have not yet made a Net purchase into trying.
The question is whether there will be more general disappointment. This year, no retailer can ignore the Internet as a potential route to market and sales channels, but are they prepared to avoid disasters, consequential bad press and damage to reputation?
Tony Budd, European sales director of Tonic Software, suggests e-tailers need to understand user experience. This is the difference between first-time surfers and experienced return purchasers. "In the old days, there was always someone to act as a buffer between a company and its systems, shielding customers from worst impressions. Now when customers deal with the Web site, they have first-hand experience of the firm's competence and performance," he says.
According to Arnold Pijpers, vice-president of Packeteer, customers need a Web site where they can move quickly from pages. "The process of shopping has to be straightforward and fun. Reliability and online security must be implicit," he states.
"If Christmas 2000 is to be an e-success, existing e-tailers and new converts must take basic issues and last year's problems seriously. Otherwise it won't be a merry e-Christmas again," Pijpers adds.
Budd points out a failure or bad experience will not result in one lost customer. Many more could be lost if word gets around. "The retailer does not necessarily know when bad things happen like when errors are experienced or performance is bad. They need statistics and feedback about performance, alarms and alerts. This is when response times slow or errors occur."
One way to ensure success, says Pijpers, is to system test. "Although it is impossible to predict traffic volume, it is possible to ensure you have a device which sits unnoticed on the network. It will consistently and constantly monitor and manage online traffic. This is so bottlenecks and problems can be dealt with immediately. System and process performance must be consistent and guaranteed," he adds.
Integration between front- and back-office is still incomplete in many firms offering e-tail services. But Terry Wilcox, managing director of deliver-e, says rather than worry about integration so close to Christmas, it is better to ensure processes are in place so orders are dispatched promptly.
"You also need processes to query and deal with unusual orders. Did that customer really place an order for 100 fluffy pink elephants? Managing 15% of orders likely to have queries is equally as important as processing the 85% that won't have a glitch through the system. Eliminating human involvement should not be the primary objective of online sales," he says.
Many retailers are still unsure of the reliability and robustness of their Web sites and back-office processes. The problem is often the front-end is designed by internal techies who know what they are trying to achieve. But they lack sensitivity to the needs of e-customers. Giving first-time Internet users functionality is more reminiscent of internal IT systems. It is a mistake.
It is also important to manage customers' expectations so they know when delivery can be realistically expected. "If it is going to be 10 days, tell them 10," says Wilcox. "Buying online is swift and easy. That doesn't mean the goods will arrive on the doorstep any quicker than when ordered by other means.
"It is important to set customers' expectations regarding delivery timescales. Like the post office, warn of last buying dates for Christmas delivery." As Nick Turner, product marketing manager of LIS, points out, many people who use the Internet to buy for Christmas are busy working people. "So don't try to deliver during conventional office hours. Use a delivery service which is flexible and reliable."
A whole purchasing experience can stand or fall according to reality. "It's no good using a delivery service which insists on people being at home between nine to five. Or asking them to stay at home for half a day and not turn up," Turner says. "If evening deliveries are not viable, workplace deliveries should be possible. Even a neighbour's address given. All this should be included in the original order process."
Finally, have an efficient system for managing returns. "If someone orders something for Christmas and it is not right when it arrives, you should be able to get the return order delivered for Christmas," explains Turner. "Customer expectations extend to having goods collected. If they are not right, a successful e-tailer must have an efficient 'reverse logistics' system to cope."
E-tailing tips for Christmas
Do:
Prepare for Christmas in advance, with plenty of site and process testing to handle predicted volume. Make sure fulfilment and delivery systems are in place
Use measures to speed up your Web site
Use tools to establish most visited site and transaction pages, giving them priority on the network
Have systems alerting you if the site crashes, hangs or attempts have been made to hack it
Respond fast to orders, acknowledging them and assigning an order number by immediate e-mail. Keep customers informed of progress
Make sure your site is designed to be friendly to shoppers with no distracting services promoted
Offer customers quick and easy access to the catalogue and shopping trolley, and back to catalogue if that's what they want. The search mechanism must be simple and quick
Be honest with customers. Have lists of options with comparative prices, features and benefits
Clearly state terms and conditions. Most importantly, realistic delivery dates. Ensure the customer is e-mailed an order number when logging off and they can track the order automatically
Make sure you know how the site will respond when demand is high, and at what point failure might occur

Don't:
Try to substitute gimmicks and discounts for quality Web site performance. People will not be fooled
Make the Web site too complex. Avoid three dimensional images or video unless the Web site server can detect the customers' system. Be sure it can cope properly
Make promises you can't keep
Compete with other sites for markets not core to yours
Fail to deliver on time. If a delay is unavoidable, keep customers informed
Accept any orders for Christmas goods if you know you can't deliver the goods in time
Wait until customers tell you they have problems before rectifying weaknesses in the site and processes
Anticipate the number of e-customers. There will be more this year than last. Whatever number you thought of, double it
Significantly increase the number of questions when in transaction. Asking too many personal details from customers is irritating
Read more on Web software