Fujitsu data centre in North London first Tier 3 facility in Europe
Fujitsu's data centre in North London is the first in Europe to receive the Tier 3 Operational Sustainability Gold Certification by the Uptime Institute; plus more news in brief.

North London Fujitsu data centre receives Uptime Institute's Tier 3 badge
Fujitsu's North London data centre has become the first in Europe to receive the Tier 3 Operational Sustainability Gold Certification by the Uptime Institute. The certification is awarded when the Uptime Institute deems the data centre's infrastructure is being managed for uninterruptible uptime. The Fujitsu data centre was awarded with the certification for demonstrating continuous availability of its cloud services.

Download this free guide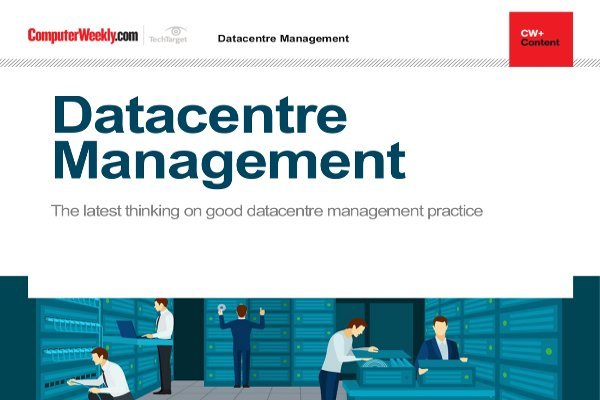 How to effectively manage your datacentre
Download this eguide to get the latest thinking on good datacentre management practice. We shine a light on the tools and technologies that are on the market (or in the pipeline) that can help enterprises run their facilities with greater ease and agility.
By submitting your personal information, you agree that TechTarget and its partners may contact you regarding relevant content, products and special offers.
You also agree that your personal information may be transferred and processed in the United States, and that you have read and agree to the Terms of Use and the Privacy Policy.
For more on Fujitsu, click here.
Highbridge Properties gets planning permission for 36,150-square-foot data centre
Highbridge Properties has been given planning permission for a 36,150-square-foot data centre in North Tyneside. The new data centre is called DC2 and will be built on the Cobalt Business Park. It is set to include four separate data halls -- two spanning 10,330 square feet and two at 7,750 square feet. The DC2 will sit alongside Highbridge's DC1, which is a 45,850-square-foot data centre.
For more on data centre builds, click here
VMware and HP join forces on virtual security management
VMware and HP have teamed up to tailor HP's TippingPoint Intrusion Prevention System family of products to fit with VMware's vShield and vCloud Director packages. Both companies said the partnership intends to allow security management across physical and virtual IT stacks and to allow IT professionals to automate scanning and threat identification.
For more on virtual security, click here.
HP unveils data centre design, construction, project management service
Hewlett-Packard Co. has announced a service that aims to simplify the process of designing and building data centres. The service will offer design, construction and project management from HP. The HP Critical Facilities Implementation service (CFI) aims to lower costs and shorten implementation time due to the work being coordinated through one integrator.
For more on HP, click here.
IBM introduces three new data centre management products
IBM has introduced three new products intended to ease workloads in overburdened data centres. The technologies include zEnterprise BladeCenter Extension (zBX), the Storwize Rapid Application Storage and a pre-configured eX5 Blade System for database applications. The zBX enables Power 7 and x86 IBM System x blade servers to be managed and integrated with the mainframe in a bid to achieve quicker response times.
For more on IBM, click here.
Kayleigh Bateman is the Site Editor of SearchVirtualDataCentre.co.UK.
Read more on Datacentre capacity planning