GPS systems may boost security
Global Positioning Systems (GPS) may have a positive impact on security, says an expert.
"Over-sharing" on social networks – especially those that use Global Positioning Systems (GPS) to locate users – has been identified by sites like pleaserobme.com as a great way to inform criminals that you have left your possessions unattended in the family home.

Download this free guide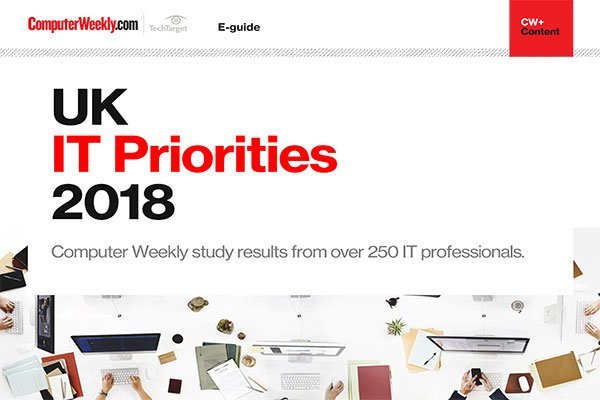 2018 UK IT Priorities survey results
IT organisations in the UK and across Europe are starting to accelerate the move to the cloud. Read more about the key areas in which senior IT managers are planning to invest in over the next 12 months.
But one security expert believes sharing your team's location can boost business security.
That's the opinion of Steve Vinsik, Vice president, Critical Infrastructure Protection (CIP), Unisys Federal Systems.
"I really think GPS can be an enabler," Vinsik told SearchSecurity ANZ, and suggested that geolocation could assist data loss prevention (DLP) tools.
"You can't stop the consumerisation of IT," he said. "Everyone is bringing in their own devices and they will find a way to get information onto those devices. But if you had the ability to geolocate someone through their mobile device, you could allow or deny access to information based on a user's location."
If users travel to known safe locations, access to information would be great. But if a mobile device suddenly appeared in an unexpected location, virtual private network access could be denied to protect corporate systems.
Vinsik has also imagined a regime whereby different functions of a mobile device are disabled according to a user's location.
"In a government facility that does not permit the taking of photographs, for example, there are ways to implement a policy to disable a mobile phone's cameras when you are in the area," he suggested. Such a regime would, he added, almost certainly require users to opt-in to the camera-disabling software. "But if you want to go into the facility, that's the price of admission. Or you could say to people that they can go in and have their phone, or leave it at the front desk."
Vinsik admitted that no current DLP vendor has the capabilities he discusses, but said he feels 2011 will see "some experiments" with GPS-enabled security.
"It's part of the layered approach to security and can help to make things a bit more secure."
Read more on Security policy and user awareness