Innovation minister endorses Creative Commons as part of innovation review
Australia's Innovation Minister has said Creative Commons is a 'big idea' that can help to foster innovation.
Senator Kim Carr, Australia's Innovation Minister, has given a strong endorsement of the alterative copyright framework Creative Commons.
Creative Commons has been advanced as a method for business to retire old data, or to allow mashups without relinquishing control of the results. Few Australian organisations, however, have adopted Creative Commons, making Senator Carr's remarks a potentially important advance for the framework.

Download this free guide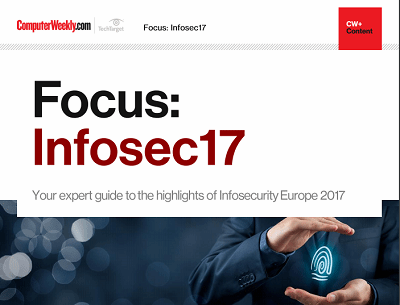 From forensic cyber to encryption: InfoSec17
Security technologist Bruce Schneier's insights and warnings around the regulation of IoT security and forensic cyber psychologist Mary Aiken's comments around the tensions between encryption and state security were the top highlights of the keynote presentations at Infosecurity Europe 2017 in London.
By submitting your personal information, you agree that TechTarget and its partners may contact you regarding relevant content, products and special offers.
You also agree that your personal information may be transferred and processed in the United States, and that you have read and agree to the Terms of Use and the Privacy Policy.
Speaking in Melbourne last Tuesday, Carr discussed the government's response to Venturous Australia: Building Strength in Innovation, the report it commissioned to look at how to spur innovation in Australia.
The report's main recommendations concerned funding to support R&D, tax incentives and setting innovation priorities.
Carr reserved special mention for Creative Commons, which he said" … is embodied in a series of recommendations aimed at unlocking public information and content, including the results of publicly funded research."
Carr continued: "The review panel recommends making this material available under a creative commons licence through:
machine searchable repositories, especially for scientific papers and data
cultural agencies, collections and institutions, which would be funded to reflect their role in innovation
and the internet, where it would be freely available to the world."
Carr then endorsed the idea of adopting Creative Commons under these circumstances, saying that
"The arguments for stepping out first on open access are the same as the arguments for stepping out first on emissions trading – the more willing we are to show leadership on this, we more chance we have of persuading other countries to reciprocate."
"And if we want the rest of the world to act, we have to do our bit at home."
Read more on IT risk management