Energy budgets continue to inflate, says Gartner
Energy costs contribute one-eighth of the total expenditure needed to run a data centre, according to analyst Gartner; plus more daily news.

Energy budgets continue to inflate, according to Gartner
Energy costs contribute one-eighth towards the total expenditure in running a data centre, according to analyst Gartner. The analyst added that energy budgets are inflating faster than any other cost involved in the data centre operations. By 2015, Gartner predicts that 80% of large data centre will have power usage utilisation reporting in place across all of the equipment which is switched on.

Download this free guide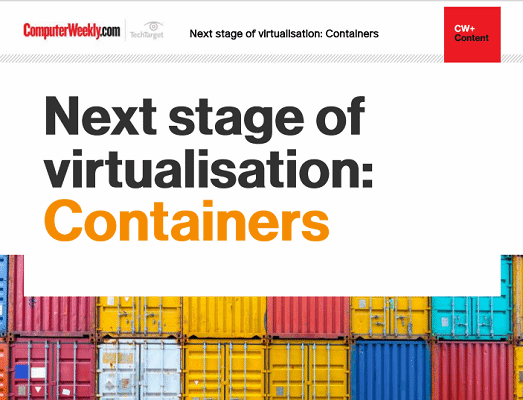 Next stage of virtualisation: Containers
Who doesn't love building blocks? Following the burst of cloud computing, containers are becoming a necessity for all organisational transformation and development. Follow us as we go through the technologies that complement and enhance their use, and outline a first-hand insight into the impact.
Novell survey reveals cloud adoption is stronger than anticipated
Novell has announced the results of its Harris Interactive survey, which found 77% of large enterprises using some form of cloud computing. Questioning more than 200 businesses, 89% agreed that the private cloud is the next logical step for organisations already implementing virtualisation.
RES unveils RES Dynamic Desktop Studio
Res Software has announced its RES Dynamic Desktop Studio, a software suite which is designed to help organisations moves towards an IT as a Service model. The solution combines RES Virtual Desktop Extender (VDX), RES Workspace Manager (formerly RES PowerFuse) and RES Automation Manager (formerly RES Wisdom).
VirtualSharp partners with MTI
Disaster recovery vendor VirtualSharp Software has partnered with cloud infrastructure integrator MTI. As part of the Virtual Computing Environment (VCE) coalition, a collaboration between Cisco, EMC and VMware, the agreement means MTI will market VirtualSharp's ReliableDR solution across the UK before expanding into Europe during 2011.
ShoreTel gets VMware Ready status
Unified communications specialist ShoreTel has achieved VMware Ready status. The status means that ShoreTel's newest software release has passed VMware's evaluation process and will now be listed on the VMware Partner Product Catalogue.
Kayleigh Bateman is the Site Editor of SearchVirtualDataCentre.co.uk
Read more on Datacentre systems management