Companies tackle iPhone security with remote access features
Secure remote access and better management could turn the popular toy into a true business tool.
Although Apple has now sold more than 10 million iPhones, the security business has been slow in responding with products that allow the popular devices to be used in a business environment.

Now the Germany-based security company Astaro Corp. has stepped in with a new feature in its Security Gateway appliance that it says will give iPhone users secure access to corporate resources when out of the office. At the same time, systems management company KACE Networks Inc. is offering support.

Download this free guide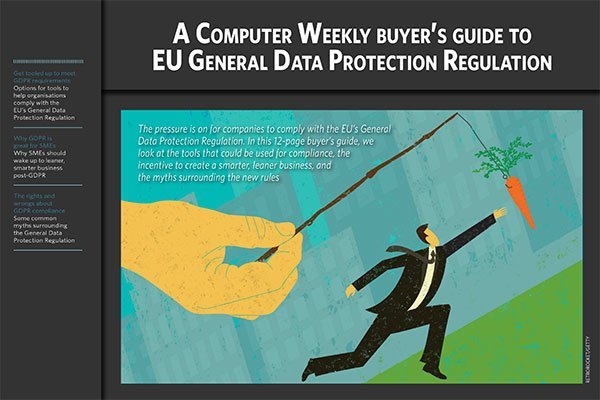 Computer Weekly's Buyer's Guide to GDPR Part 2
In this 12-page buyer's guide, we look at the tools that could be used for compliance, the incentive to create a smarter, leaner business, and the myths surrounding the new rules.

By submitting your personal information, you agree that TechTarget and its partners may contact you regarding relevant content, products and special offers.

You also agree that your personal information may be transferred and processed in the United States, and that you have read and agree to the Terms of Use and the Privacy Policy.

Astaro has created an automatic configuration feature for the iPhone, which will allow the user to create a secure connection using the Cisco IPSec VPN client that comes as native with the iPhone.

After an initial configuration of three or four simple steps, Astaro said users will then automatically create a secure VPN tunnel each time they log on, connecting them to corporate resources, such as ERP or CRM applications that sit inside the secure gateway.

"We have taken a lot of the pain of configuration away," said Andrew Fourie, U.K. sales manager of Astaro. "If you're going to use the iPhone for business, you need to use a VPN, and you might as well use something that's built in, rather than download something new. The challenge is to get the iPhone talking to the gateway and getting access to resources. It needs to be as simple as possible."

He said that many managers are still forced to carry a laptop to do any serious computing, but they would prefer to be able to do the tasks on their iPhone. "The challenge is to have minimal impact on the end user. If it is difficult, the IT department won't support it, and then it is just a luxury item that can't be used for business."

Astaro's support for the Cisco VPN client is also intended to make its Secure Gateway appliance more appealing to the thousands of users of Cisco PIX appliances, which will reach their end-of-life this July. Fourie said many companies felt limited for choice and would upgrade to newer Cisco appliances rather than go through the job of changing their VPN clients.

The Astaro Security Gateway is available as software, as an appliance or as a virtual appliance. The company will be distributing the product in the U.K. through Arc Technology Distribution Ltd. of Chesterfield, and Northamber PLC of Chessington in Surrey.

The other company targeting the iPhone is systems management company KACE, which recently set up in the U.K. The company has added iPhone support to its KBOX range of systems management appliances, which will enable systems administrators to provision, configure and control policies for the iPhone as they would with any other managed device on their network.
Read more on Network security management