Fibre Channel over Ethernet signed off, but users are not as excited as vendors
The standards committee responsible for ratifying Fibre Channel over Ethernet has given the standard the big tick. Cisco says users will now go nuts with the standard. Brocade and analysts are not so sure.
Last week, the FC-BB-5 working group of the T11 Technical Committee unanimously approved a final standard for Fibre Channel over Ethernet (FCoE). Now the technology's champion in the storage marketplace, Cisco Systems Inc., and some analysts expect the formally approved standard to drive adoption of the fledgling standard in the market.

Download this free guide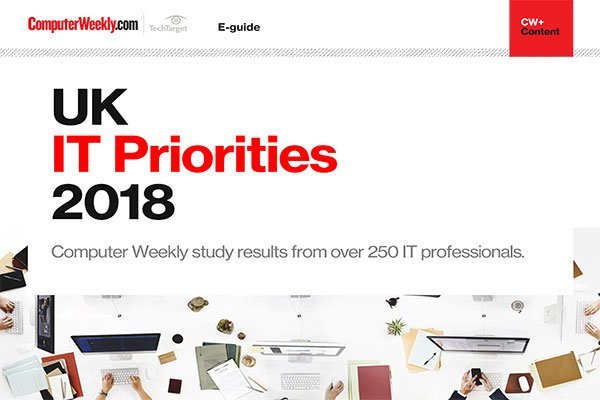 UK IT Priorities 2018 survey results
Download this e-guide to discover the results of our 2018 UK IT Priorities survey, where IT leaders shared with us what they are going to be investing in over the coming 12 months.
By submitting your personal information, you agree that TechTarget and its partners may contact you regarding relevant content, products and special offers.
You also agree that your personal information may be transferred and processed in the United States, and that you have read and agree to the Terms of Use and the Privacy Policy.
Claudio DeSanti, a distinguished engineer at Cisco Systems and the T11 committee chairman, said there were no no significant changes to the specification for the standard between establishing "technical stability" with an earlier draft last fall and the final ratification. However, there were four members of the committee who voted No on the earlier version and then changed their votes to Yes on the final standard after "resolving communication" and clarifying some points about how the spec was written.
Even though vendors, including Cisco Systems, have already begun rolling out FCoE products based on the "technical stability" version of the standard, Tam Dell'Oro, founder and president at anaysts Dell'Oro Group, said a lack of an official standard has been known to stall adoption of new technologies in the networking market.
She cited the example of the IEEE 802.11 standard for wireless routers. Dell'Oro said her research has shown that an older, well-established version of the standard called 802.11g still accounts for 98% of the products purchased by telecom service providers over the 802.11n specification. "If enterprise users behave that way with that type of equipment, it would probably be the same with [FCoE]," she said.
It remains to be seen exactly how Fibre Channel over Ethernet will make its way into the marketplace. Cisco Systems' DeSanti said the FCoE standard has gone from proposal to approval in approximately two years, which is quicker than average.
But Brocade Communications Systems, Cisco Systems' chief storage networking competitor, forecasts slower FCoE adoption, pointing out that the technology has so far only been able to consolidate "the first hop into the network" between client servers and the core switch.
Cisco Systems' DeSanti acknowledged that, but said most of the value of Fibre Channel over Ethernet lies in consolidating that first hop. "Most data centers connect a small number of storage devices to lots of servers using multiple interfaces -- the first hop accounts for 80% of the costs they have," he said. "In the future, the remaining 20% or so may migrate to FCoE or remain as is, but the bulk of the benefit is in the first hop."
Dell'Oro agreed. "The ratio of servers to storage devices is usually about 10:1," she said. Between six and eight different adapters are often added to those servers to provide redundant connections over multiple interfaces. Cabling can also be a significant cost. "I know one medical company whose administrator told me that cabling for a seven foot rack can cost up to $US10,000," she said.
Even though it seems customers are buying in, Dell'Oro said she expects just 4% of storage-area networks (SANs) to be connected using FCoE by the end of 2010. And while the cost savings of consolidating server connections can be compelling, the cost-benefit will vary. Customers can see the potential upside of FCoE, "but whether they'll do it or not is another thing," she said. "They need to feel very comfortable with it, and there's other stuff: how many boxes you need, how much you save on pure box reduction, lower cooling, etc., etc. All these factors have to play into the equation."
Read more on Data centre networking