Blackberry tablet computer 'puts PC suppliers under notice'
Research in Motion (RIM) has launched its tablet computer, the Blackberry Playbook, at the Blackberry Devcon 2010 conference in San Francisco, in a bid to establish a tablet device for the enterprise.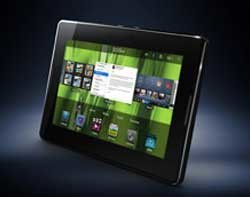 Research in Motion (RIM) has launched its tablet computer, the Blackberry Playbook, at the Blackberry Devcon 2010 conference in San Francisco, in a bid to establish a tablet device for the enterprise.

Download this free guide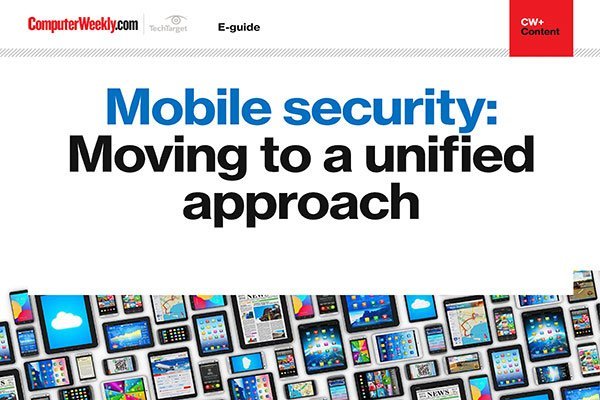 3 expert insights into how mobile security is evolving for business
Download this e-guide to read expert insights into how the current trends in mobile security strategy are showing a move from mobile device management, to enterprise mobile management and unified endpoint management - indicating an evolution towards a unified approach to mobile security.
By submitting your personal information, you agree that TechTarget and its partners may contact you regarding relevant content, products and special offers.
You also agree that your personal information may be transferred and processed in the United States, and that you have read and agree to the Terms of Use and the Privacy Policy.
According to RIM president Mike Lazaridis, "RIM set out to engineer the best professional-grade tablet in the industry with cutting-edge hardware features and one of the world's most robust and flexible operating systems."
The Playbook runs RIM's new operating system (OS), the Blackberry tablet OS, and offers multitasking, web browsing and high performance multimedia, claims RIM.
It boasts an open, flexible application platform as well as a dual-core 1GHz processor in the Playbook, supported by 1GB RAM.
With dual HD cameras for video capture and video conferencing, HD video can also be recorded and a HDMI-out port allows for external presentations.
The Blackberry Playbook can also be synched with Blackberry smartphones via Bluetooth 2.1 and is compatible with BES (Blackberry Enterprise Server), so it is able to send and receive e-mail and access BES applications.
RIM is planning an international roll-for the second quarter of 2011.
The first version is Wi-FI-only, but 3G and 4G wireless models are planned for future releases.
The Wi-Fi model uses Blackberry's smartphone as a 3G modem, which means users do not require an additional data tariff for the device. However the lack of 3G wireless connectivity in the current prototype has met some criticism.
"If the device does not have a 3G radio and only works tethered to a Blackberry smartphone, it will make it a very different experience for users and will affect how the devices are sold," says Duncan Stewart, director of research in Deloitte's Canadian firm.
Steven Hartley, principal analyst at Ovum, says, "The danger would be burning through your handset's data allowance on a device optimised for a 'full' web experience."
"The lowest level of data allowance for a mobile broadband tariff with a dongle is usually 1GB in the UK. For handsets you can start with as little as 200MB of data allowance per month. That, to me, highlights the differences in the expected average data consumption between big-screen and small-screen devices," adds Hartley. Matthew Davis, principal research analyst at Gartner, says in a blog post that RIM is balancing customer demand with product innovation.
"Is the Playbook a 'game-changer?' No. But it should at least be a notice to PC companies enjoying heavy margins in the B2B sales channel that someone new is chatting with their executives," adds Davis.
Blackberry's Playbook has further crowded the market, with its target at enterprise users. The Apple iPad's success has shown that business users are prepared to use a keyboard-less computing device for running presentations, reading e-books and a superior web browsing compared to smartphones.
RIM has already conquered the enterprise with the Blackberry smartphone, which has provided secure wireless e-mail for many business users. While early adopters have bought iPads, RIM is betting that the majority of corporate users will wait for a device that more closely fits into corporate IT - which is exactly where the Playbook appears to be positioned.
Read more on Mobile hardware