NHS IT warnings the government ignored
Warnings that the NHS's National Programme for IT [NPfIT] was too centralised and may founder were issued by Computer Weekly and some its readers when the...
Warnings that the NHS's National Programme for IT [NPfIT] was too centralised and may founder were issued by Computer Weekly and some its readers when the scheme was launched in 2002.

Download this free guide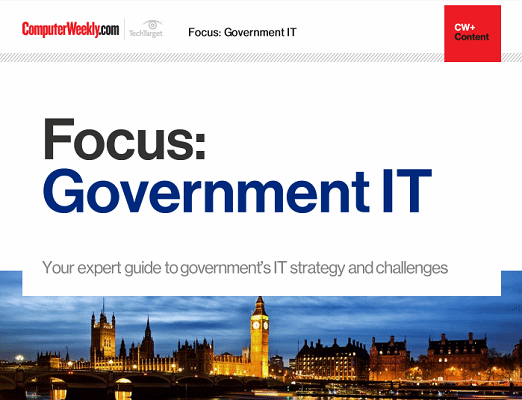 Government IT in post-Brexit Britain
Get an expert look at the government's ideas for a prosperous post-Brexit Britain as well as its ambitious 5G strategy. Features an interview with Sarah Wilkinson, chief data, digital and technology officer at the Home Office.
By submitting your personal information, you agree that TechTarget and its partners may contact you regarding relevant content, products and special offers.
You also agree that your personal information may be transferred and processed in the United States, and that you have read and agree to the Terms of Use and the Privacy Policy.
Staff at the magazine also warned a minister before the programme was launched that devolved NHS boards, which make their own decisions on IT purchases, may reject Whitehall's controlling hand.
But the government went ahead and launched the NPfIT as the most centralised govermment IT scheme in the history of public sector technology-based programmes.
Our concerns about the NPfIT were based mainly on the failure of a plan in the early 1990s to link hospitals in the Wessex health region. The "RISP" plan failed largely because it was overly ambitious and because trust boards disliked having IT imposed on them by regional officials.
These were some of the articles published in Computer Weekly in 2002, when the NPfIT was launched, and in early 2003, before central IT contracts were awarded.
Early warnings over the NPfIT - articles in Computer Weekly
April 2002
Don't let suppliers and civil servants grab NHS windfall
"When it comes to IT project management, it is a truth universally acknowledged that big is bad, and small is beautiful. With more than one million employees, the NHS is certainly big meaning the prognosis for any centralised overarching IT project is likely to be bad.
"The NHS should already know this from past experience. In the early 1980s Wessex Regional Health Authority had a vision for an integrated information system covering the entire Wessex Health Authority region. The ensuing IT disaster proved how difficult it is to impose integrated IT systems across a region, let alone nationwide."
April 2002
Money for NHS project could grow tenfold
"To implement change and gain the benefits achievable, it will be necessary to engage people with the correct skills and give them a clear vision. Choosing the wrong route may increase the costs, deliver no apparent benefits and create higher ongoing costs, ensuring the additional funds for a change programme will never again be seen as affordable "
April 2002
Central controllers could squander NHS windfall
"The £1bn of extra funding for NHS IT outlined in last week's budget and the Wanless Report, which could become one of the largest IT investment programmes ever seen in the public sector, could be wasted if the Department of Health controls spending centrally, according to NHS IT experts.
June 2002
"The Government has a poor record on meeting NHS IT targets. In 1998 it promised to connect all computerised GP surgeries to the NHS Network by 2000 - a deadline that was later abandoned."
July 2002
Opinion - Cash transfusion is not right remedy for NHS IT
"The Government has chosen a course that is likely to make it worse: sweeping and massively expensive changes to NHS computer systems. We are told it is "the IT challenge of the decade" and "a Herculean task".
"Why don't people learn? Why are big IT projects seen as a badge of virility or a sign that we really mean business? They nearly always cause trouble: the bigger the change, the bigger the trouble.
July 2002
NHS managers want change but see risk in centralising IT
"The main problem that the Government faces is how to implement a strategy so dependent on central control across an organisation as complex and devolved as the NHS."
August 2002
Where is the business plan for NHS windfall August 2002?
"Some of the big suppliers are concerned about the coherence of the national strategy and whether it can be delivered within the timescales set. And the smaller, specialist health suppliers are suffering as NHS procurement activity has died at the local level in anticipation of the national programme."
November 2002
Key NHS IT project falls short of Gateway goals
"A health service IT project that was highlighted by the prime minister at last week's E-summit has run into trouble with the Government's own Gateway review process, which is designed to eliminate procurement and project failures."
February 2003
NHS courts £5bn IT disaster by following the Libra route
"The National Health Service is about to embark on its largest-ever IT investment. About £5bn will be spent over five years. Senior NHS officials are confident of success, but then so were civil servants when they planned the Libra project for magistrates courts, which cost nearly three times more than expected and has never delivered its core software. Tony Collins examines whether the NHS is learning from history"
March 2003
NHS IT chief threatens to exclude whistleblowers
"IT suppliers critical of the £2.3bn national IT programme have been told not to talk to the media
"The head of IT in the NHS has told suppliers they could be removed from shortlists for contracts and excluded from doing business with the NHS for 10 years, if they publicly question the national IT programme.
March 2003
"Suppliers have joined users in speaking confidentially about the climate of fear in the NHS which stops them openly criticising the way officials plan to implement a £2.3bn national IT programme."
Read more on IT governance