NEC preps grid-based disk backup appliance
NEC is gearing up to launch Hydrastor, a disk-based backup appliance that offers grid-like features for scalability, along with deduplication and compression.
NEC Corp. of America, the U.S. wing of NEC Corp., is preparing to launch a grid-based disk backup appliance that will feature deduplication and compression technology, along with grid-like scaling of performance and capacity, during the first half of 2007, company officials have confirmed.

The product, in development at NEC Laboratories America Inc. for three years and still a closely guarded secret, is dubbed Hydrastor, according to an NEC white paper obtained by SearchStorage.com.

Download this free guide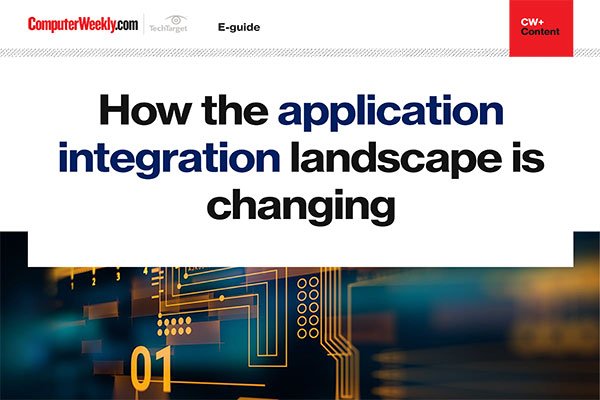 8 ways in which the application integration lanscape is evolving
We take a look at how technologies like Distributed Computing and the Common Object Model have been refined into web services, service-oriented architecture and composable applications and microservices.

By submitting your personal information, you agree that TechTarget and its partners may contact you regarding relevant content, products and special offers.

You also agree that your personal information may be transferred and processed in the United States, and that you have read and agree to the Terms of Use and the Privacy Policy.

The company has several patents pending that enable key features in the product, including its DataRedux and Distributed Resilient Data (DRD) technology. The former enables deduplication and compression, while DRD protects data from three or more disk failures without the RAID write penalty, long rebuild times or performance degradation, all while using less storage overhead than RAID-6, NEC's white paper claims. Company spokespeople declined to comment on the details until the official launch.

Analysts said Hydrastor, if it eventually reaches the market, is the first incarnation of NEC's next-generation "grid" storage architecture. However, like most storage products marketed as grid systems today, it smells more like clustered storage or a distributed storage system, such as Isilon Systems Inc.'s IQStor and 3PARdata Inc.'s InServ.

"Grid has become a marketing synonym for clustered storage, which is not the same as grid computing … Clustered storage scales throughput and capacity in a linear fashion," said Brad O'Neill, senior analyst with the Taneja Group. The key difference is that a cluster is a single set of nodes sitting in one location, while a grid is composed of many clusters sharing all resources in a distributed fashion.

But the definition is nebulous and open to interpretation. Robert Gray, senior analyst with IDC Corp., proposes that grid computing is actually next-generation clustering. "It will provide autodiscovery and self-healing repair, delivering on the promise of clustering," he said.

According to Gray's definition, NEC's upcoming product might fit the bill. Information on NEC Labs' Web site says the company set out with the objective to provide a scalable storage system based on commodity hardware that would be self-managing, able to recover from multiple failures and provide efficient data compression and deduplication functions. Time will tell whether the final product meets these goals.

Meanwhile, it's clear that the demand for this technology is growing for many users. Look at Google. Its need for capacity is so great that it buys disk drives directly from the manufacturer, skipping the storage vendors altogether.

Supporting customers like Amazon.com and Yahoo is very different to the traditional high-performance computing customer, according to Rick Villars, senior analyst with IDC. "This new community is changing the calculations," he said. "They want distributed resources beyond anything we've seen in the traditional high-performance computing market," which has been more about fast read/write performance, he said.

And the existing storage vendors are "all sitting around the edges seeing how to play," Villars said. NEC, an "also ran" in the U.S. storage marketplace, according to O'Neill, has a great opportunity to differentiate itself here, if its product comes to market ahead of the pack.
Read more on Integration software and middleware