Information is king at the Oracle negotiating table
GotVMail CTO David Hauser can't show you the money, but his message is clear: Don't even think about negotiating a major upgrade with a big software vendor without experts at your side.
GotVMail Communications LLC pitches its virtual phone system as telephony that lets small companies sound like big companies. A little guy itself, the Weston, Mass.-based startup knows a thing or two about playing in the big leagues. GotVMail nabbed its first customer in 2003 and has managed to grow its customer base to 30,000 small businesses in three years by not thinking like a pipsqueak.

Most startup companies, for example, would not have chosen Oracle for its database system because, as GotVMail co-founder David Hauser says, even a small investment with Oracle is a large one. "But we made the decision from the beginning that we were growing this company and growing it quickly and needed a database vendor to stand behind it," said Hauser, who serves as the company's chief technology officer. "All the major companies, especially technology companies, use Oracle for their back-end databases for a reason. It is very robust."

But when GotVMail was facing a major Oracle upgrade and expansion, Hauser, who is 24, had no illusions about the startup's ability to navigate the often treacherous waters of a large software vendor negotiation. "We did not have the expertise internally, and we didn't really have the time nor the need to build the expertise internally." He quickly looked for reinforcements, ultimately hiring Fords, N.J.-based Miro Consulting Inc., which specializes in Oracle negotiations, on the basis of positive reviews from two trusted technology partners.

Download this free guide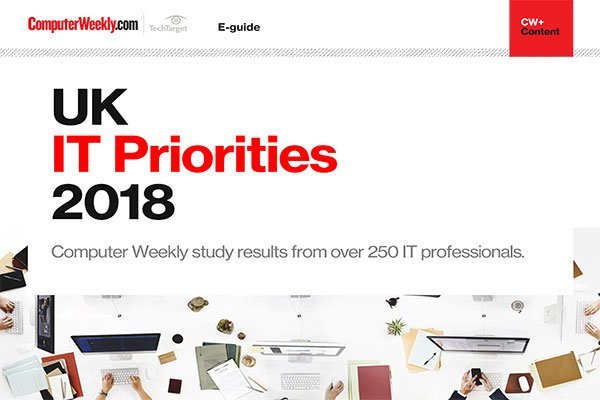 UK IT Priorities 2018 survey results
Download this e-guide to discover the results of our 2018 UK IT Priorities survey, where IT leaders shared with us what they are going to be investing in over the coming 12 months.
By submitting your personal information, you agree that TechTarget and its partners may contact you regarding relevant content, products and special offers.
You also agree that your personal information may be transferred and processed in the United States, and that you have read and agree to the Terms of Use and the Privacy Policy.
GotVMail was moving from an older to a more recent version of Oracle, as well as utilizing the Oracle rack for higher availability and better failover. That meant more processors running Oracle. "In doing so, there was a lot of impact to our Oracle licensing," Hauser said, given that Oracle Corp.'s licensing is per processor.
The licensing rules for how to purchase and how maintenance and support is structured are complicated, Hauser said. "These are very complex rules that honestly I don't understand half of, and it is information that lots of times even the Oracle sales rep doesn't totally understand."
Matthew Karlyn, an information technology attorney at Chicago-based Neal, Gerber & Eisenberg LLP, said negotiating with vendors can be especially treacherous for small and midmarket companies, which may not have the deal-making experience or access to legal expertise their peers at larger companies take for granted. Moreover, when the economy improves, vendors that came begging for business a few years ago are now brazen, changing terms and even using contract loopholes to walk away from small deals when bigger deals come along, Karlyn said.
"The vendor signs your deal, then lands a big fish, but they don't have the staff to do the job. If the limitation of liability [terms] in your contract are structured poorly, the vendor can repudiate the contract without significant hardship," Karlyn said.
One hot-button issue for a fast-growing company like GotVMail is scalability.
"Vendors will tell you their product is scalable. X years down the line, you acquire a company or expand and discover the product isn't scalable. But the contract says nothing about scalability. Get them to commit in writing that it is," Karlyn advised, so you can take legal action if it turns out not to be the case.
In GotVMail's case, Miro started its work by ascertaining how much the startup expected to grow in the next 12 months, what would happen if the company experienced explosive growth in a short time, and then factored that into negotiation, making the scalability issue explicit.
How not to get soaked?
Miro put together two proposals, a high-end one and a, "How can we save money?" version -- with an astounding 300% difference between the two. Because of its technical requirements, GotVMail knew it needed the higher-priced enterprise deal but did not initially tell Oracle that, presenting instead the two proposals and asking the software company to price both. "Then we continued to push them, and said, 'Well if you don't give us concessions on B, the more expensive one, we're just going to go with A. And they didn't know all of our technical requirements," Hauser said.
At the heart of the matter was the difference between Oracle's standard and enterprise editions. "From a technical perspective, you can run those exactly the same and do anything you want to do, but the licensing differs tremendously. We would have looked at it more from a technical side, because that is our knowledge, but Miro was able to tell us what exactly the impact would mean for our licensing," Hauser said.
Because Miro came to the table having done myriad Oracle deals, GotVMail "had more information than the sales rep most of the time," Hauser said, with the result that GotVMail "actually had the power during the negotiations." Miro also obtained the Oracle price schedules for the maximum discounts, information typically released only during the sales process.
Fortuitously, GotVMail was also negotiating with Oracle at the end of the software provider's fiscal year. "A huge difference, huge concessions, both pricing-wise and if you want to go the financing route with Oracle," Hauser said.
Oracle often will underwrite the financing -- that is, offer 0% financing -- at year's end because it wants to close the business, Hauser said. GotVMail did use Oracle financing for part of the deal, because it was "in essence the same as cash." But Hauser said his company would not have waited until the end of a following year just to get a deal, because that "puts tremendous exposure on the licensing side, if we were to move forward with our projects."
Bottom line? Oracle does not allow GotVMail to show you the money saved on the deal, but the message is clear: Expert help pays off.
"Just off the list price alone, we saved a significant amount and actually got a good amount below their standard discounting," Hauser said.
The consulting paid off so much that GotVMail has kept Miro on retainer. Hauser "constantly runs questions by" Miro to gauge the impact of GotVMail's technology decisions on its licensing, so the company is never behind the Oracle eight ball. "We'll have answers to the questions before they ask," Hauser said. And nothing beats experience, he says. At compliance meetings with Oracle, its Miro consultants can say "this is what we have seen before, and here are the five times we've seen it, so go back internally in Oracle and figure out what you want to do."
Let us know what you think about the story; email: Linda Tucci, Senior News Writer
Read more on IT for small and medium-sized enterprises (SME)