Government to monitor companies supporting critical national infrastructure
The government is to increase its commitment to further contact with operators of the UK's critical national infrastructure (CNI).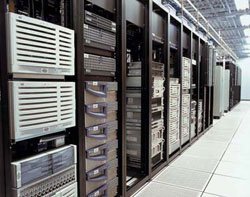 The government is to increase its commitment to further contact with operators of the UK's critical national infrastructure (CNI).
In the past, the government has relied on contacts with a few key players among the private-sector companies that own and operate up to 80% of the UK's CNI.

Download this free guide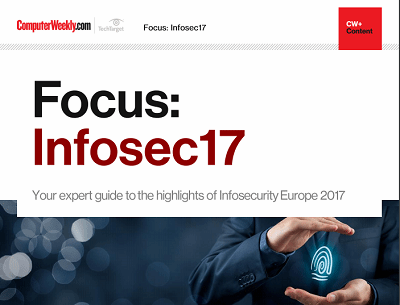 From forensic cyber to encryption: InfoSec17
Security technologist Bruce Schneier's insights and warnings around the regulation of IoT security and forensic cyber psychologist Mary Aiken's comments around the tensions between encryption and state security were the top highlights of the keynote presentations at Infosecurity Europe 2017 in London.
By submitting your personal information, you agree that TechTarget and its partners may contact you regarding relevant content, products and special offers.
You also agree that your personal information may be transferred and processed in the United States, and that you have read and agree to the Terms of Use and the Privacy Policy.
But, in the light of increasingly sophisticated cyber threats, there are plans to improve information sharing about these threats and mitigation techniques, says Richard Nethercott, head of Logica's global security practice and member of the Centre for the Protection of National Infrastructure's (CPNI) risk management advisory group.
Sharing of information between CNI-supporting organisations and other governments is likely to be an area of significant government investment, he says.
Nethercott says government is keen to work with organisations on better ways of identifying anomalous behaviour on their networks because it recognises that signature-based detection methods are no longer able to cover the full range of threats.
At the new Cyber Security Operations Centre at Government Communications Headquarters (GCHQ) in Cheltenham, the aim is to achieve real-time exchange of data between business and government on cyber attacks.
The idea is that this information exchange will give the government early warning of cyber attacks that could bring down CNI, while giving private sector companies access to government expertise.
The monitoring of CNI-supporting private computer networks for potentially damaging cyber attacks is planned as a major expansion of GCHQ's responsibilities.
Security chiefs have enlisted the help of Prime Minister David Cameron to press CNI-supporting companies to allow the government to keep watch for hackers on their systems, according to reports in the Daily Telegraph.
The Prime Minister is said to have summoned major firms including British Airways, BT and National Grid to Downing Street to discuss the plans because of concerns that a hostile state or terrorist group could strike the UK through the internet.
Read more on IT risk management