Digital Economy Act goes to judicial review
The Digital Economy Act, which passed into law in controversial circumstances, will undergo judicial review to establish its legal status.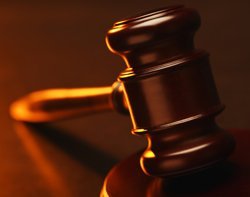 The controversial Digital Economy Act, which passed into law in circumstances described by critics as an abuse of the parliamentary process, will undergo judicial review to establish its legal status.

Download this free guide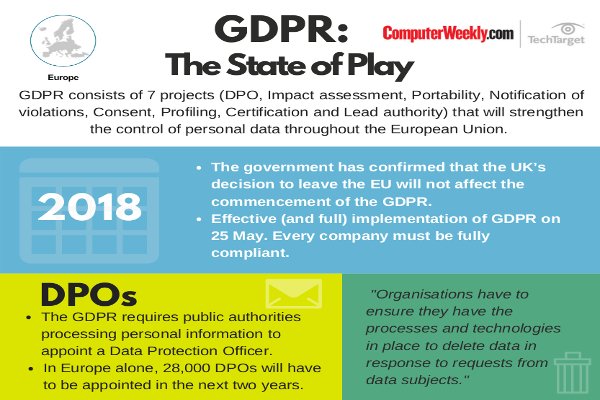 Infographic: GDPR - The State of Play
Get the latest information on how GDPR is going to affect your business and how to avoid any unwanted fines with this simple infographic.
By submitting your personal information, you agree that TechTarget and its partners may contact you regarding relevant content, products and special offers.
You also agree that your personal information may be transferred and processed in the United States, and that you have read and agree to the Terms of Use and the Privacy Policy.
The move follows a request by BT and TalkTalk for a judicial review of the act, which could be used to pressurise internet service providers (ISPs) into restricting customers' access to the internet.
The UK's two largest ISPs asked the court to consider the act with respect to key European legislation on privacy, fairness and an ISP's function as a "mere conduit".
In particular, they said anti-online piracy provisions had received insufficient scrutiny.
Andrew Heaney, TalkTalk's director of strategy and regulation, said: "We are very pleased the court has recognised that our concerns about the copyright infringement provisions in the Digital Economy Act should be considered in a full hearing.
"The act was rushed through Parliament in the 'wash-up', with only 6% of MPs attending the brief debate and has very serious flaws.
"The provisions to try to reduce illegal filesharing are unfair, won't work and will potentially result in millions of innocent customers who have broken no law suffering and having their privacy invaded.
"We look forward to the hearing to properly assess whether the act is legal and justifiable and so ensure that all parties have certainty on the law before proceeding."
The court is now expected to set a date for the review.
Read more on IT legislation and regulation