Cameron-Obama talks on hacker extradition 'surreal', says McKinnon
Self-confessed hacker Gary McKinnon said it was "surreal" to find himself discussed by prime minister David Cameron and US president Barack Obama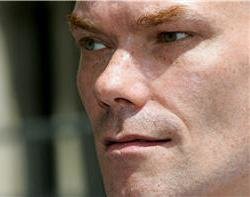 Self-confessed hacker Gary McKinnon said it was "surreal" to find himself discussed by prime minister David Cameron and US president Barack Obama, who are trying to find "an appropriate solution" to the question of his extradition to the US for committing "the greatest military hack of all time".
McKinnon - who has Asperger's syndrome, and autism spectrum disorder - said he'd wait and see what comes from negotiations between the two leaders.
McKinnon's mother, Janis Sharp, who has waged an unrelenting fight to have her son tried in the UK, praised the government for being "brave enough" to raise the issue.
"To discuss it with Obama when there was BP in this landmark meeting was incredible. It's amazing that we've now got someone brave enough in government to actually stand up for British citizens," she told ITV News.
Sharp said she's always believed that Cameron and deputy prime minister Nick Clegg would fulfil pre-election promises to keep McKinnon in the UK.
Cameron told ITV News that McKinnon's was a "very difficult" case. "We can't deny the fact of what Gary McKinnon is accused of doing," he said.
He added that the government was reviewing the extradition treaty between the UK and US to see whether it was "balanced and fair".
McKinnon's supporters have maintained that the treaty, which was not ratified by Congress for years, gave unequal protection to British subjects compared to US citizens.
The treaty was introduced following the 9/11 atrocity to fight terrorism, although the US has also used it to extradite British businessmen for running online betting shops and for bank transactions that were not deemed illegal in the UK.