Department of Transport works on body scan code of practice
The government said it has no plans "at present" to store body scans of air passengers following concerns that processing and storing images could breach...
The government said it has no plans "at present" to store body scans of air passengers following concerns that processing and storing images could breach the privacy of individuals.

Download this free guide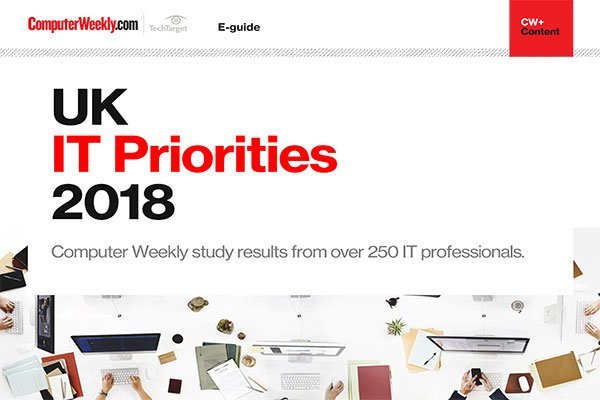 UK IT Priorities 2018 survey results
Download this e-guide to discover the results of our 2018 UK IT Priorities survey, where IT leaders shared with us what they are going to be investing in over the coming 12 months.
By submitting your personal information, you agree that TechTarget and its partners may contact you regarding relevant content, products and special offers.
You also agree that your personal information may be transferred and processed in the United States, and that you have read and agree to the Terms of Use and the Privacy Policy.
The Department of Transport told Computer Weekly that all images will be deleted as soon as the subject has been cleared for take-off. The department is developing a code of practice for airport operators to ensure passenger privacy, a spokesman said.
The American Civil Liberties Union claims that the black and white scans "amount to a virtual strip search", as they reveal the subject's genitalia, implants and other private concerns. This has prompted concern from privacy and child pornography watchdogs about the processing and storage of the images.
Data Protection demands
Chris Pounder, a data protection expert, said in a blog post that the scans are subject to the UK Data Protection Act. "Each ghostly image will be associated with other identifying information already in the possession of the data controller (e.g. the boarding card identification details of the data subject)," he said.
Pounder said he expected airports to put up signs to warn air passengers why they were being scanned and what would happen to the scans. "If the scan of a particular individual does not show any airport security problem, one would expect that the images would be deleted expeditiously, if not immediately," he said.
Airport owners would be expected to undertake a privacy impact assessment study before installing the units, he said.
The Department of Transport said, "There are obviously privacy issues related to the use of the scanners. One of the items in the code would be to block the person reading the scan from seeing the person being scanned during the operation."
Heathrow to install scanners
According to press reports, Heathrow, which is owned by BAA, will install up to seven scanners, each worth up to £100,000, in the next few weeks.
A BAA spokesperson declined to say how much it is spending on the scanners. "It is our view that a combination of technology, intelligence and passenger profiling will help build a more robust defence against the unpredictable and changing nature of the terrorist threat to aviation," she said in a statement.
However, a Citigroup report quoted by the Financial Times said Heathrow alone would require at least 60 and probably 100 scanners at a total cost of £10m. BAA runs six UK airports.
Privacy and health concerns
Full body scanners are based on backscatter x-rays or millimetre wave technologies. Citigroup said Heathrow had already bought but not deployed four backscatter x-ray machines because of privacy and health concerns.
At least 20 x-ray-based cargo scanners are already in use at UK airports to detect drugs and other contraband.
Read more on IT for government and public sector