Semiconductor shipments to increase in 2010
Semiconductor shipments will increase by at least 22% this year, according to analyst Future Horizons.
Semiconductor shipments will increase by at least 22% this year, according to analyst Future Horizons.
A 19.7% rise in September semiconductor shipments means that 2009 will see only a 10% decline overall, Q4 sales will see a 6.4% rise, and next year will see a minimum 22% rise, reported the analyst company.

Download this free guide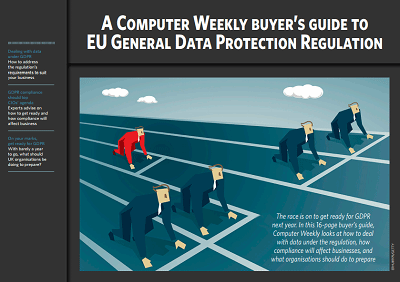 Computer Weekly's Buyer's Guide to GDPR
The race is on to get ready for GDPR next year. Computer Weekly looks at how to deal with data under the regulation, how compliance will affect businesses, and what organisations should do to prepare.
"We now have 2009 pegged at only a 10% decline, a long way off from the minus 28% number we were staring in the face this time last year," said Future Horizons.
"Plugging this new baseline into our 2010 forecast increases the growth outlook to at least 22%. If Q4 continues the Q2/Q3 momentum, this could even go much higher still.
"This is not wishful thinking, the market recovery has now broken through its escape velocity. Only a global economic disaster of cataclysmic proportions can now derail the chip recovery dynamics."
So, asks Future Horizons: "Why is it that everyone seems absolutely convinced that 22% growth for 2010 is simply not possible, expecting instead something in the 10 to 16% range?
"The reasoning is usually accompanied by comments along the lines 'chips are becoming cheaper' and 'there are no killer applications to drive (sustain) the recovery', meaning such a strong growth forecast is a 'reflection of wishful thinking and not market reality'. We disagree! First from a forecast perspective, the difference between 16 and 22% growth is not so statistically significant, so what we are really looking at is two distinct forecast scenarios: 10 to 14% (which includes the WSTS and most of the independent forecasting firms) and 16% plus, which at the moment comprises primarily ourselves.
"So, not only is 22% growth in 2010 highly achievable, it is well on the cards. We will be forced to revise it up at our January IFS2010 annual industry forecast seminar, despite what the general industry consensus currently thinks."
See also: Mannerisms, the blog of David Manners
Read more on Server hardware