What IT women want is more flexible career paths
DWomen in IT need to show and tell what a good job they do if they want to advance in the industry, a conference heard this week.
More than 200 women...
DWomen in IT need to show and tell what a good job they do if they want to advance in the industry, a conference heard this week.
More than 200 women from Microsoft, Google, Nortel, Intel, IBM, HP and Cisco attended the fourth Connecting Women in IT event at Dell's EMEA headquarters in Bracknell.

Download this free guide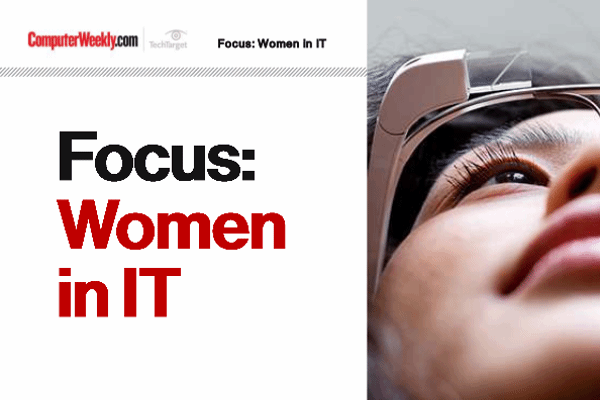 Shifting the landscape of gender and diversity
The number of women in tech in Europe is an average of 16%. This guide offers a collection of articles highlighting some of the prominent issues surrounding increasing the number of women in the IT industry.
By submitting your personal information, you agree that TechTarget and its partners may contact you regarding relevant content, products and special offers.
You also agree that your personal information may be transferred and processed in the United States, and that you have read and agree to the Terms of Use and the Privacy Policy.
Ingrid Devin, EMEA diversity manager for Dell, said most women were happy to do their jobs and hope that someone would notice how good they were.
"Working hard is not enough. Women have to put themselves about a bit more, and tell people what they've done," she said.
The conference started with a session on networking skills, after which delegates, colour-coded according to their job titles, got a chance to practice what they'd heard, said Shirley Creed, Dell's global corporate secretary.
Devin said the work/life balance rather than pay was top of mind among delegates. She said this was especially the case when women were in their 30s, as this was when many wished to start families. This made getting them back to work an important issue both for individuals and employers, she said.
Creed said Dell had just started a programme called "Taking the stage" to help women decide what kind of career path they wanted in the company.
Many women gave up deserved promotions (or were not considered for one) because of the children issue. Women should be prepared to take more risks with their careers, Devin said.
"Offered a promotion, most men would go to the pub and tell everyone they'd got it. Most women would say they'd think about it, go home and talk to everyone to see whether they could do it and how it would fit in," said Devin.
Assertiveness training could help, but individuals' social networks were more vital, Devin said.
"Most tech-heads are passionate (about the technology)," she said. "Their homes probably have better kit than their offices, so staying up the technology is less of an issue than the ramp-off, ramp-on,".
Devin and Creed called for changes to corporate cultures and business processes that would make it easier for women to accept justified promotions without having to give up family duties.
"Sometimes making director is just not that important to women when they come back to work, but men have just as hard a time taking all their paternity leave in case they are seen as less committed," Devin said.
"The corporate culture should be open and flexible enough to accommodate such events," she said.
Read more on IT jobs and recruitment