World's oldest computer comes back to life
The historic Harwell computer, later known as the WITCH computer, comes out of storage this week to travel to The National Museum of Computing (TNMOC)...
The historic Harwell computer, later known as the WITCH computer, comes out of storage this week to travel to The National Museum of Computing (TNMOC) at Bletchley Park where it will be restored to full working condition.

Download this free guide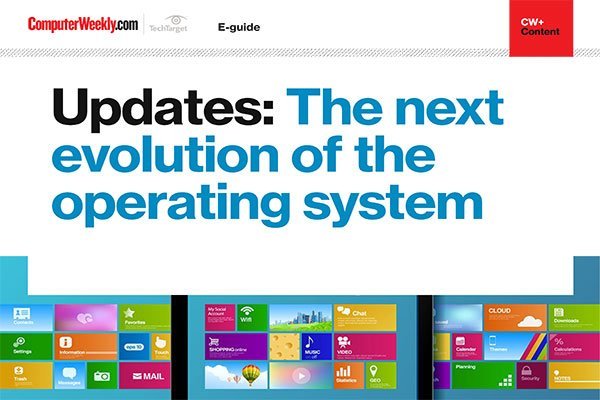 Unpacking the future of operating systems
In this e-guide, we take a look at how updates are the next evolution for operating systems. From security and iris recognition to 3D modelling and easier recognition with OneDrive, updates are key to keeping your device fresh and, most importantly, safe.
Once restored by the volunteers at the museum, it will be the oldest original functioning electronic stored program computer in the world and will be housed alongside the rebuild of Colossus Mk II, the world's first electronic computer.
The current earliest functioning computer is the 1956 Pegasus machine at The Science Museum in London.
The Harwell Computer dates back to 1949 when plans were drawn up for a machine to perform calculations then done by a team of bright young graduates using mechanical calculators.
The team's work had been so tedious that mistakes were inevitable, so the aim was to automate the work. Simplicity, reliability and unattended operation were the design priorities. Speed was a lower priority. The machine first ran in 1951.
"The machine was a relay-based computer using 900 Dekatron gas-filled tubes that could each hold a single digit in memory and paper tape for both input and program storage," said TNMOC director Kevin Murrell. "Its promises for reliability over speed were certainly met - it was definitely the tortoise in the tortoise and the hare fable. In a race with a human mathematician using a mechanical calculator, the human kept pace for 30 minutes, but then had to retire exhausted as the machine carried on remorselessly. The machine once ran for 10 days unattended over a Christmas/New Year holiday period."
The computer operated at Harwell until 1957, when it was offered in a competition for colleges to see who could make best use of it.
Wolverhampton and Staffordshire Technical College (later becoming Wolverhampton University) won and renamed the machine WITCH (Wolverhampton Instrument for Teaching Computing from Harwell).
It was used for education until 1973, then went on display at the Birmingham Science Museum until it was disassembled for storage at Birmingham City Council Museums' Collection Centre.
"Their curatorial care and attention means it can still be made to work again," said TNMOC.
TNMOC is seeking sponsors from the public and industry to purchase one of 25 shares at £4,500 each. Insight Software has already bought one.
The funds will be used to undertake the restoration and continue to extend the museum, which is a registered charity.
This story originally appeared on Electronics Weekly.