IT start-ups get £150m cash injection
The government has unveiled plans to pump in £150m to bridge a funding gap in the venture capital market for tech start-ups.
The plans...
The government has unveiled plans to pump in £150m to bridge a funding gap in the venture capital market for tech start-ups.
The plans to make more money available to support fledgling technology firms were announced by the chancellor Alistair Darling in his Budget, but it has taken a couple of months for the government to take practical steps.

Download this free guide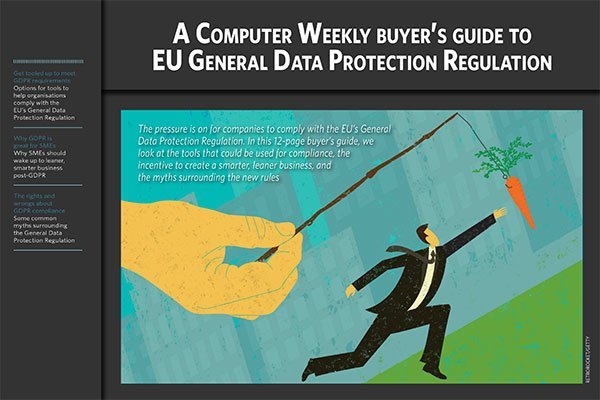 Computer Weekly's Buyer's Guide to GDPR Part 2
In this 12-page buyer's guide, we look at the tools that could be used for compliance, the incentive to create a smarter, leaner business, and the myths surrounding the new rules.
By submitting your personal information, you agree that TechTarget and its partners may contact you regarding relevant content, products and special offers.
You also agree that your personal information may be transferred and processed in the United States, and that you have read and agree to the Terms of Use and the Privacy Policy.
Lord Drayson, minister for science and innovation, said yesterday that the government would put £150m into the UK Innovation Investment Fund, which it hopes will generate £1bn to fund start-up funding in the next decade.
The Department for Business, Innovation and Skills, with the Department of Energy and Climate Change and the Department of Health, will invest the £150m alongside a matching private sector investment.
The fund was unveiled as part of the Building Britain's Future policy programme that is being promoted by prime minister Gordon Brown.
"The fund will provide much-needed support for promising start-ups and small businesses at a time they need it most. Venture capital finance is the lifeblood of innovation and crucial to ensuring the commercialisation of the discoveries coming out of our research base," said Brown.
"We must safeguard the government's record investment in the science and research base over the past decade. We cannot afford to lose out on the wealth this investment can yield and we will need this wealth to continue our sustained investment in research," said Drayson.
In the past few days the government has come in for criticism for taking more than two months from the budget to kick-start its plans to help overcome the current reduction in the availability of venture capital funds.
Last week, Julian Frost, head of technology, media and telecoms at BDO Stoy Hayward, said that IT companies were among the fastest growing and it was important that investment was made available.
"To ensure that these businesses can continue to grow at such rates, investment in innovation remains a key priority," he said.
Simon Walker, CEO of the British Venture Capital Association (BVCA), said that it had been calling on the government to take these steps and it would help "more than 1,000 young venture-backed companies and the ideas and jobs which they represent."
This story originally appeared on MicroScope.co.uk
Read more on E-commerce technology