Mortimer Spinks launches Women in Technology iPad app
Recruitment expert Mortimer Spinks has launched a Women in Technology app for the iPad, based on the results of the joint Mortimer Spinks and Computer Weekly Women in Technology 2013 Survey.
When released the research revealed some interesting insights into both men and women working in the IT industry, one of them being how women lack self-belief compared to men in the sector.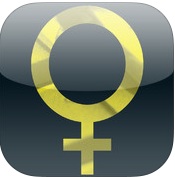 According to the results of the survey, which quizzed 199 females and 313 males across the UK, both men and women are happy within their tech careers however women don't realise just how good they are.
Issues were also raised over image problems within the IT industry, and how three-quarters of women said technology careers are less attractive to potential female recruits because of concerns about the 'macho' nature of technology team. Women also raised concerns over being the only female in a male dominated department.
Despite this nine of ten females in the tech sector would happily recommend technology as a career choice to another female.
You can download the Women in Technology Survey app from iTunes here. The app requires iOS 6.0 or later and is compatible with iPad.