Why Web 2.0 Matters to Enterprise
This morning, a select group of bloggers were invited along to a round table discussion with Tim O'Reilly, founder of books and conference company O'Reilly Media. He, along with conference hosts Jennifer Pahlka of TechWeb and Brady Forrest of O'Reilly, fielded questions from the bloggers.

Download this free guide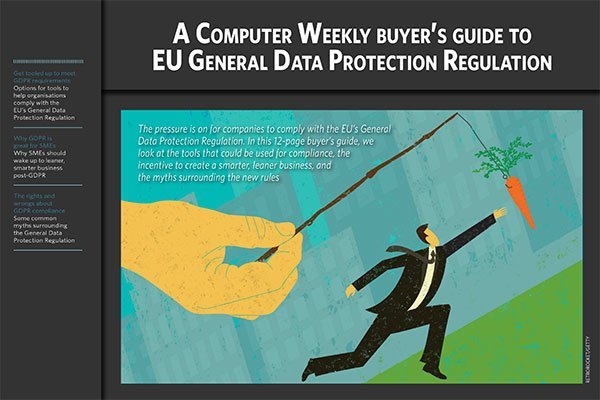 Computer Weekly's Buyer's Guide to GDPR Part 2
In this 12-page buyer's guide, we look at the tools that could be used for compliance, the incentive to create a smarter, leaner business, and the myths surrounding the new rules.
By submitting your personal information, you agree that TechTarget and its partners may contact you regarding relevant content, products and special offers.
You also agree that your personal information may be transferred and processed in the United States, and that you have read and agree to the Terms of Use and the Privacy Policy.
This video captures some of the key reasons why Web 2.0 matters to businesses:
Web 2.0 & The Enterprise from Adam Tinworth on Vimeo.
Sorry for the typing noises. A large number of people attending the discussion were liveblogging furiously, myself included.