Open source status rising, Nvidia joins Linux Foundation
After Facebook's recent shimmy towards an opportunity to promote the adoption of open source hardware techniques, Graphical Processing Unit (GPU) manufacturer Nvidia has reportedly now also signed up to join the Linux Foundation this month.
With Intel and AMD already signed as up as card-carrying Linux proponents, Nvidia's decision to join the merry throng is of particular note given the company's previous reticence to adopt any open source methodologies into its wider stack and future roadmap.
Senior analyst at 451 Research Jay Lyman has even gone so far as to suggest that Nvidia's distance from Linux up until this time may have even impacted its potential growth and proliferation within the desktop market.
In line with this news, Nvidia now boasts a vice president of Linux platform software now
"Nvidia is strongly committed to enabling world-class experiences and innovation with our GPU and mobile products," said Scott Pritchett, vice president of Linux Platform Software at Nvidia, in a statement. "Membership in The Linux Foundation will accelerate our collaboration with the organisations and individuals instrumental in shaping the future of Linux, enabling a great experience for users and developers of Linux."
A disenfranchised minority?
The reason behind Nvidia's decision to enter the open source arena have already been widely discussed; it is though that such is the gravitas of the Linux Foundation's enviable list of industry heavyweights, Nvidia reached a point at which they did not want to become a disenfranchised minority in the eyes of other first team players.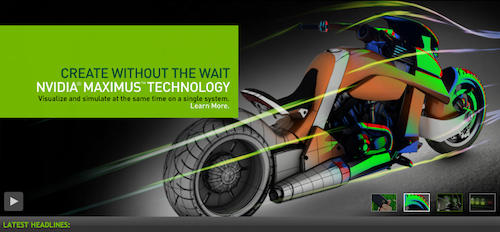 "The ongoing support from companies and organisations across industries and geographies demonstrates not only Linux's ubiquity but also its ability to quickly adapt for a variety of technical and market opportunities," said Amanda McPherson, vice president of marketing and developer services at The Linux Foundation.
Also of note on this subject is that there is now an Open Hardware Summit conference, the last one was held in September 2011.
There is also now a formally stated OSHW open source hardware definition:
Open source hardware is hardware whose design is made publicly available so that anyone can study, modify, distribute, make, and sell the design or hardware based on that design. The hardware's source, the design from which it is made, is available in the preferred format for making modifications to it. Ideally, open source hardware uses readily-available components and materials, standard processes, open infrastructure, unrestricted content, and open-source design tools to maximize the ability of individuals to make and use hardware. Open source hardware gives people the freedom to control their technology while sharing knowledge and encouraging commerce through the open exchange of designs.