Microsoft Connect() -- a call to connect on free tooling
Microsoft hosts its 'Build' event for developers, but it also stages 'Connect()' developer event.
This year's event news centred around updated developer tools and programmes relating to Visual Studio, Azure, Office and Windows.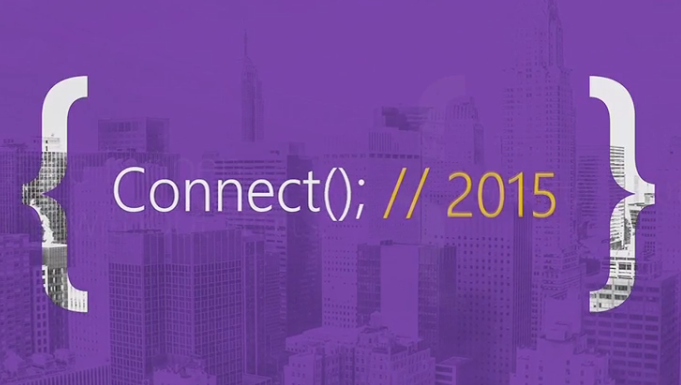 Exec VP for the firm's cloud & enterprise group Scott Guthrie is on the record saying, "The additions of Visual Studio Code beta, the free Visual Studio Dev Essentials program and .NET Core RC for Linux, OS X and Windows show that Microsoft is now the company working hardest for all developers."
Tooling up
Visual Studio Dev Essentials is a new free program designed to create applications on any device or operating system with access to popular Microsoft developer services, tools and resources.
This software includes access to Visual Studio Community, Visual Studio Code and new Visual Studio Team Services; priority forums support; Parallels Desktop for Mac; training from Pluralsight, Wintellect and Xamarin.
The company also introduced Visual Studio cloud subscriptions, which offer Visual Studio Professional and Visual Studio Enterprise on a monthly or annual basis.
Microsoft Graph
Perhaps slightly fresher is news of the general availability of the Microsoft Graph.
This is intended to offer developers a consistent way to access data, intelligence and APIs within the Microsoft cloud and with a single authorisation token.
According to a press statement, "With the Microsoft Graph, developers can tap into the collective power of the Microsoft cloud to create smart, people-centric applications that help companies and end users achieve more with contextual insights. Any developer capable of making an HTTP request can call the API from any platform."

Also now available is Azure Service Fabric in public preview, for developers to build and operate microservice-based applications at scale that fully integrate with Microsoft Azure and Visual Studio.
This preview includes support for .NET development on Windows Server, with Linux support expected in 2016.
Microsoft released Visual Studio Code beta as an open source project, available on GitHub.
NOTE: Visual Studio Code is an 'advanced code editor' and part of the Visual Studio family that runs on Linux, OS X and Windows.
The new beta version includes a new extension model with a gallery of extensions for additional features, themes and language support.
The company also delivered release candidates (RC) of .NET Core 5 and ASP.NET 5 for Linux, Windows and OS X. With this implementation of the .NET Core for any operating system, developers can start using it in production environments.