iPhone helps avoid nearshore outsourcing cock ups
This one is just a bit of fun but it does have a bit of an outsourcing angle. The iPhone now has an app that can help businesses overcome some communications problems when sending their IT to nearshore destinations.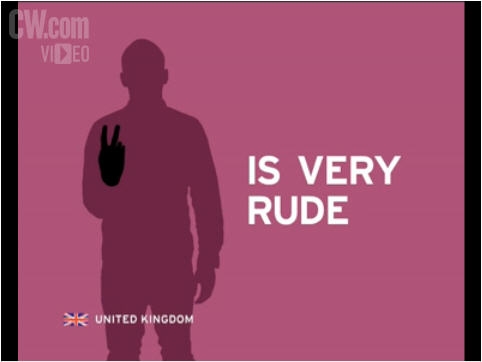 For example in Bulgaria a nod of the head means no, while a shake of the head means yes. Just be careful when you are making requests to Bulgarian service providers.
Also if someone in Greece imitates spitting at you they are being nice. Take a look at this article about the iPhone app in question.
It is also quite possible that some people outside the UK might think the V sign always means victory.