iPhone 6: The specs we're all hoping for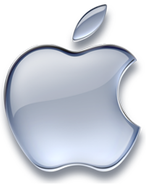 Rumour has it images of the iPhone 6 were leaked last week, with pictures alluding to a potential release date of September 9th for the much coveted next generation device.
A number of other speculations have also been flying around, including NFC potential, heart rate monitors and wireless charging.
But what does everyone really want from their iPhone? We've reported before on how it can be very difficult to incorporate Apple products in the enterprise due to the high cost of support. This might not be solved with a new handset, but a number of SDKs were released at the WWDC 2014 to give developers a better in to the device, and enhanced device features such as NFC could bridge this gap even further.
Here's a roundup of what could be coming up in Apple's big announcement if everything we've been hearing is true:
Touch ID
Phones like the Samsung Galaxy S5 and the previous iPhone 5S have toyed with fingerprint ID to safely unlock the phone, so it would make sense it the iPhone 6 had an improved version of this technology.
NFC
A lot of other phones already have NFC capabilities built in, and with contactless-everything on the rise this is a feature that will come in extremely handy and is widely expected.
iOS 8
With a new phone comes a new mobile operating system, and the new iOS 8 promises features such as easy-to-develop applications for developers due to the new API kits available, improved messaging and smart keyboard. As far as being included in the iPhone 6 package, this one is pretty much a given.
iWatch
The wearable trend is rapidly increasing, and a number of premium vendors are now jumping on the band wagon with their own bond-style watches and wristbands. If you're like me, you're waiting to see what Apple has to offer before deciding on which wearable to invest in – and if an iWatch is on the cards as a supplementary device to the new iPhone, it looks like we'll all have a little less money by Christmas.
Check back to the Inspect-a-Gadget for further coverage on new Apple announcements.