The Gadget Show coming to the NEC
Channel 5 in conjunction with PC World stores are bringing TV's The Gadget Show team to Birmingham's NEC in April.The Gadget Show Live will run from April 17-19 and promises live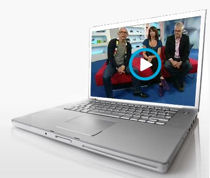 shows from the programme's presenters alongside product masterclasses and a host of product launches and demos.
Unfortunately, the show is open to the public so it will probably be crowded with sweaty kids but that's the price we pay. Well not just that, tickets bought in advance for the show cost £12.95 for adults, £5 for kids and free for the under fives.
The bad news is that advance tickets for admission on Saturday April 18 have sold out with only a small number of general admission tickets now available on Friday April 17 and Sunday April 19. Advance tickets for performances in the Super Theatre are all sold out apart from the 4pm performance on Friday but there may be some tickets available at the door on these days. For more up-to-date information, click here and move down the page.