The Apple Watch signals the end of the wearables market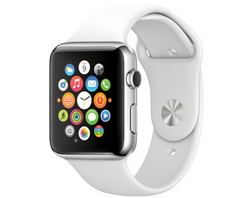 There has been debate over the number of pre-orders made for the soon to be available Apple Watch, with an estimate coming in at over two million – more than the number of Android wearables sold in the last year.
But Scott Galloway, professor of marketing at NYU, and founder of business intelligence company L2, says wearables are dead.
At the Demandware Xchange 2015 conference in Las Vegas, Galloway claimed the Apple Watch signals a nail in the coffin of the wearables market, because everything people can do on a wearable they can do on their phone.
According to Galloway the Apple Watch is the deathblow to the overestimated wearables market, because the current conception of wearables is just an extension of your phone that does not add much additional value.
As a luxury brand, people are buying the Apple Watch as a status symbol rather than for its functionality, and Apple has been able to drive these sales because its brand is so strong they know exactly how to appeal to customers.
"To get someone to put something on their person, that's such a delicate incredibly difficult thing to do." says Galloway.
Just as in the fashion industry, retailers have to put careful consideration into the design and branding of products because anything you put on your person contributes to people's outward impression of you, and what you wear says something about you.
According to Galloway this is also part of the reason that Google Glass proved not to be as successful as other wearables – Apple knows how to use their brand to appeal to a large market who will pay for the privilege of being an Apple user, something Google proved not to get right.
Not only does the Apple Watch act as an extension of your iPhone but it also measures your fitness by tracking steps, movement, heartrate and uses the iPhone's GPS to track distance of travel.
So what does that mean for wearables such as fitness trackers, or even applications that use your phone to track lifestyle? We'll just have to see.