I'm more than slightly psyched to hear that Valve, makers of Half Life, Left 4 Dead and Portal, are bringing their game download service Steam to the Mac.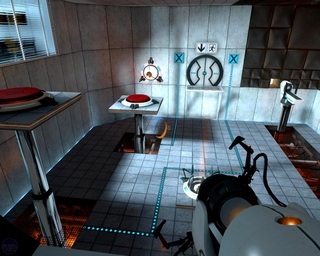 I'm a non-affiliated computer user, with machines running (various versions of) Windows, Linux and OS X in my office. It just so happens that the most powerful desktop kit in that morass is a home-built PC running Mac OS X. That's another story…
Steam
on the Mac wouldn't be any good without games to go with it – and Valve have also promised a port of the Source engine: the 3D powerhouse behind their aforementioned FPS successes.
The long awaited Portal 2 will be the company's first simultaneous release fro Mac and PC. See that? Simultaneous. That's a great leap forward for Mac gaming. Usually, Mac-lovers have to wait months for the biggest games, if they get them at all.
Portal on a Mac? That seems like having your cake and eating it.