Space Invaders' final resting place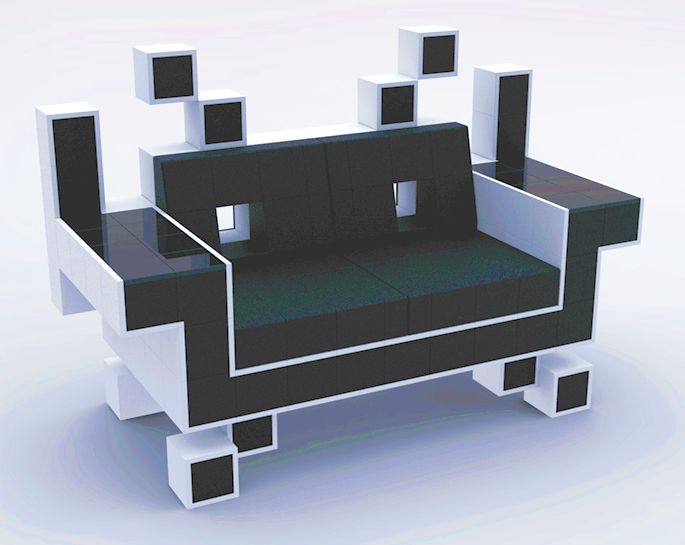 If designer Igor Chak gets his way sofas like this will be invading your space quite soon. It's definitely a space-age design but with a distinct retro look. Based on the first shoot-em-up to grip the videogame-playing world, this truly must be the couch-potato's couch.
The seating area is leather overlying memory foam that moulds to the contours of your body – so it's every bit as gripping as the original Invaders.
Chak is looking for a manufacturer to help him get his chair to market. The only problem we can see is that the production line will travel one way and then travel back again.