HTC Vigor Named As First Beats By Dr Dre Handset, Possibly, Maybe?
Following HTC's announcement last week that they had bought a reasonably sized stake in Beats Electronics, the music technology firm fronted by super producer and rapper Dr Dre, it has now been reported that the Vigor will become the first smartphone to get the Beats treatment.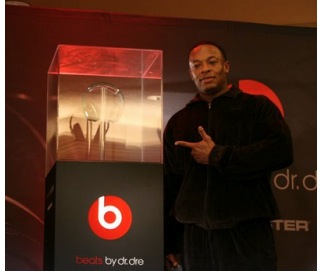 HTCInside, using specs they found on a dutch mobile retailers website (I am aware this is all rather tenuous, but still), announced that the Vigor will feature a 1.5GHz dual-core processor, a 4.3-inch HD display, a 8MP camera and the latest version of Android 2.3.4.
Suspiciously there is no mention of what exactly Beats will bring to this phone, however, i will hazard a guess at either a good quality speaker, with a relevant app, or headphones.
HTC are yet to comment and as this info has all come from a site in the Netherlands, it is unclear as to whether it will be heading to the UK. I suspect that we wont be completely deprived of the HTC and Beats combination but we may have to wait a while.