FIRST LOOK: Motorola's Moto 360 smartwatch
With Apple's big announcement approaching, there has been much speculation about whether the technology giant will be releasing its own smartwatch.
In the meantime, other innovators are speeding ahead with their version of the latest wearable trend, and Motorola is no exception.
The telecoms company, which was recently bought from Google by Chinese tech firm Lenovo, announced several new products last week, including its flagship Moto G and Moto X smartphone devices and of course, the Moto 360 smartwatch.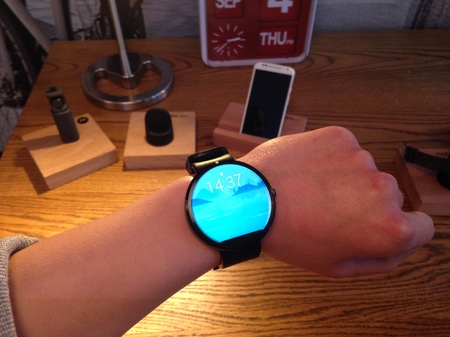 I had a chance to try out the gadget, and apart from the fact it was a little big, I have no complaints. The watch face is touchscreen, and responds to similar swiping commands to smartphone – up for unlocking, left and right for opening and dismissing.
The watch has a choice of several available watch-faces to mirror your mood and is powered by Google. This means the device is Google Now enabled, so you can ask it anything you want, from when historical events took place, to reminding you to pick up some flowers for your parrot.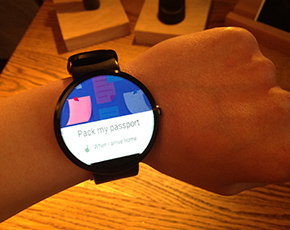 With a built in heart-rate monitor and pedometer for step counting, it also appeals to the health-conscious among us.
Although the device is quite chunky, the large face does make it more usable and easy to read. It comes in two models, with a starting price of £199 and is usable with Android operating systems 4.3 and up.
Specs at a glance:
Moto 306
OS:

Android Wear

Dimensions:

46mm diameter by 11mm high, 49g

Battery:

Full day use

Processor:

TI OMAP™ 3

Memory:

4GB, 512MB RAM
The Moto 360 will be available from October this year, from O2, Tesco, Amazon and John Lewis. Check back to the Inspect-a-gadget soon for a full review.