EE's EE TV launch - why are businesses branching out?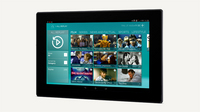 Mobile operator EE has launched its EE TV initiative, aiming to use a set-top box to provide TV streaming of freeview channels to any device in a home.
It's not the first firm to branch out into this area, with companies such as BT, Sky and Virgin Media also offering TV, phone and broadband packages.
Photo: EE
As customers become more fickle, firms are working harder to tie consumers in to their service using deals, perks and 'must-have' offers. In EE TV's case, the service will only be available to already existing EE mobile and broadband customers.
The telecoms firm claimed it ventured into the space due to an increase in video streaming services used by its customers.
At an event discussing 5G earlier this year, Ed Ellis, responsible for network strategy and forecasting at EE, said applications such as Netflix and BBC iPlayer have changed the way people consume video, which is, in turn, adapting the way people use their mobile devices.
He also predicted that as mobile networks become faster, residents in rural areas of the UK will prefer to use mobile networks for services such as video streaming, because in some cases they will be faster and more reliable than wired broadband.
EE plans to tear down the opposition by offering a 1TB freeview box capable of streaming TV to a television set as well as three supplementary devices, which could be phones, tablets or PCs.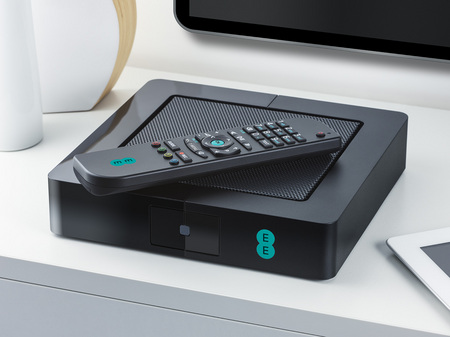 Photo: EE
Smart devices can also act as remote controls, and the service can be left on one device and picked up on another at the same point at any time. Users can select up to 6 of their favourite channels for instant playback, where any program from the last 24 hours will be recorded ready for watching.
The service will be available for free for EE broadband and phone customers, and starts at £9.95 for existing mobile customers.