CES 2015: Hands on with Samsung's Galaxy Note Edge smartphone
The Samsung Galaxy Note Edge's curved touchscreen is in my opinion one of the strangest design choices for a smartphone to date.
The device has been available for some time now, but seeing it in the flesh I was able to test this concept first-hand and I became aware of how difficult the device is to use.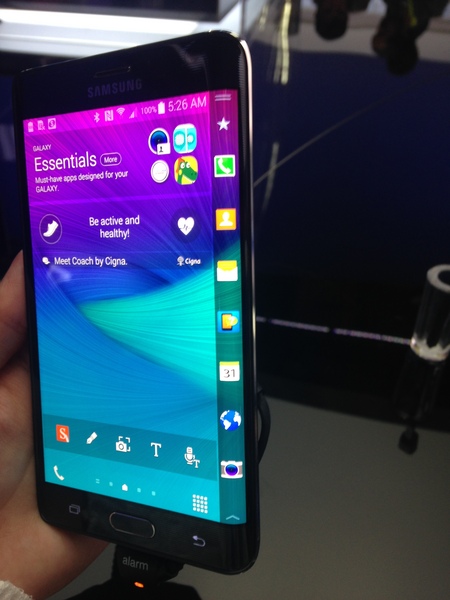 The curved screen real-estate itself is quite useful as it's easier to reach with your thumb, but it all depends on you holding the handset with your right hand.
So not only is the device inconvenient for left-handed people, but it's also too big. I would say if you're going to produce a smartphone with the purpose of having an easier-to-use touch screen you don't then develop a handset so big it doesn't fit in your hand.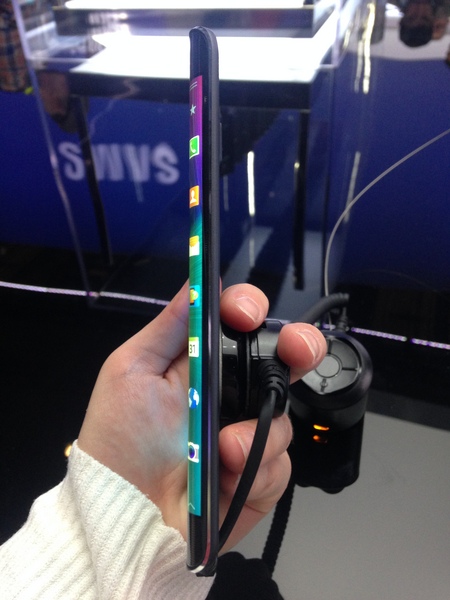 The curved part of the screen acts as a sort of notifications bar so you can easily access everything going on, similar to the pull down feature on an iPhone or in the new LG Flex 2.
On a positive note, the 5.6 inch screen has an AMOLED Quad HD+ display that is super sharp, and colours are really vivid.
One of the more useful features of the phone is the ability to multi-task with split screening allowing you to look at two applications at the same time, which could be quite useful if watching video or taking notes from a presentation or web page.
The device, which runs Android, has a 16mp camera and dual SIM ports, as well as 3GB of RAM and up to 18 hours of battery time during medium usage.
And the device comes with a "new and improved" S Pen for using the touchscreen.
The bad news? It comes in at around £700, but it was announced this week the phone is available for a slightly cheaper price tag through Verizon in the US. Better start saving.