CES 2013 HANDS ON: Samsung Series 7 Touch Monitor SC770
Samsung has introduced a full HD touch display monitor for Windows 8 PCs, which supports up to ten fingers of simultaneous touch.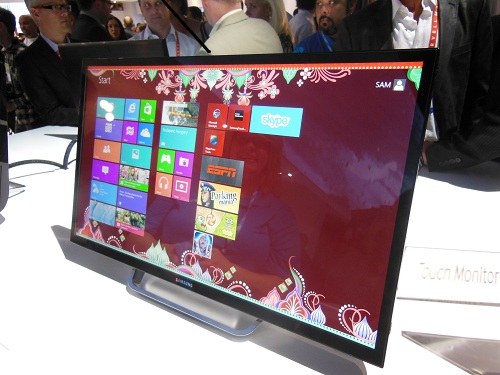 It's Samsung's first multi-touch display optimised for Windows 8. It has two HDMI input and one USB output which takes Windows 8 touch capabilities to the monitor.
This one is another large screen, a popular trend at CES this year, which cleverly adjusts to any angle from zero to 60 degrees. When Windows 8 launched, I felt like this would be the biggest drawback for using touch in the office – it's not easy supporting your hand at the traditional angle of a computer monitor, as well as stretching your arm across a desk.
However, you can easily push this monitor back to a comfortable position for using the touch capabilities Windows 8 offers.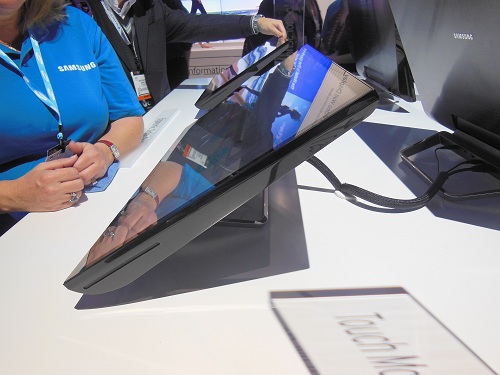 However, that said, using the keyboard on the screen was a little constricted, considering the size of the device, the keyboard took up only 50% of the width, smack bang in the middle of the screen. I felt it would have been more comfortabletyping if the keys were spread slightly further apart.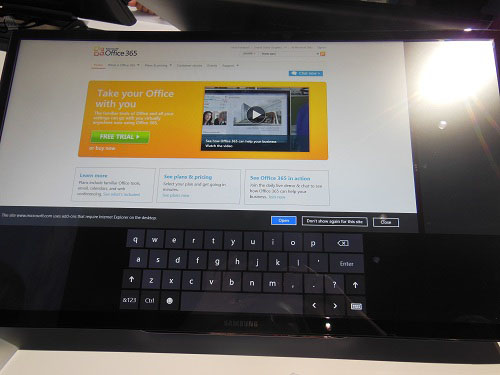 Again, Samsung is producing beautiful high end products and for a business intending on adopting Windows 8, it brings a luxurious touch experience without replacing the whole PC.