We have to do a better job of "PR-ing" apprenticeships
Roger Thorpe, hairman of CCE share why he believes today's apprentices are our future entrepreneurs
According to the government's website, in 1914 dress making was the most popular apprenticeship, followed by engineering. In 2014 dress making is not even on the list and engineering slides to number nine. At a time when we should be focused on building high value products and services it is disappointing to see one of the core skills for the fashion industry not in the top ten and engineering continuing to lag. Indeed it is my view that apprentices should be seen as the future business leaders and entrepreneurs, who will drive growth for this country. However, as a report by Demos shows we clearly have to do a much better "PR job" on Apprenticeships.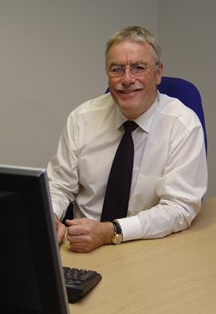 The Commission on Apprenticeships Report admits that there is a lack of "parity of esteem" for technical and vocational learning. Indeed while all agree apprenticeships are a vital cog in our economy only 15% of employers offer such schemes compared to more than half of employers in Germany. Sadly there is a sense of institutionalised attitudes towards apprenticeships, which we must tackle. For example one survey of parents suggested that only one fifth viewed apprenticeships as having the same status as university education despite over 90% saying apprenticeships are a good thing. However, I would suggest it is not just this over-emphasis on university education that is the problem. It is also a fault of focusing on the wrong type of apprenticeships, which has led to a misunderstanding of its benefits for business and society.
For example, I do not want to be condescending towards the other apprenticeships that appear on the Government's 2014 top ten, but it concerns me that business administration and management are the number two and three in the list. Are we really creating a nation of managers? These skills are important, but they do not create business value in anywhere near the same amount as specialised skills. If Britain wants to lead the world and drive economic growth this has to be addressed. That is underlined in the Demos report, which says 72% of businesses who have apprentices see an increase in productivity and apprentices can expect to earn 18% more having completed an advanced programme. Such a crucial message is key to underlining the value of these schemes and addressing this "esteem" issue.
With National Apprenticeship Week taking place this week, my own career path has been brought to mind and how the journey started out thanks to an apprenticeship scheme. My first "break" was as an apprentice engineer with British Overseas Airways Corporation (BOAC) which went on to become British Airways. While I was there I was exposed to a wide variety of experiences and built up skills, which have stood me in good stead throughout my working life. For example, I learned about using tools, devising repair schemes, process planning, and working on design in the Drawing Office. During my post apprenticeship period (sometimes called Journeymanship) I helped to build a real time reservations system and that knowledge – in part – helped me to secure a role with Clarkson's Holidays, designing and installing real-time reservations systems.

I have been lucky enough work for some of the major brands in the UK, including George Wimpy and ICL, before going on to set up CCE, so I believe I have a great deal to thank apprenticeships for as a way into the workplace.
Apprenticeships benefit everyone
When I see young people of all backgrounds and abilities struggling to find job opportunities – or even work experience – I can't help but think apprenticeships could have a far more important role to play. We do need a more skilled workforce, but it is wrong to view higher education as the be all and end all. Apprenticeships mix valuable learning with even more valuable on-the-job experience, which businesses have admitted is a key factor when decided who to hire. From the student's perspective there should also be more flexibility built into the language used around apprenticeship schemes. If you start out as an apprentice car mechanic or engineer it does not necessarily mean you will end up in that role.
Today our family business, CCE, enjoys a turnover of around £20 million and serves a wide range of blue chip corporate clients. I would argue that part of our success is due to the fact that when I set up the business I brought with me a library of knowledge from all my previous roles. Above all, starting out as an apprentice ignited a desire for learning and developing new skills that has always stuck with me. Perhaps if apprenticeships were seen as a gateway to bigger and better things, a means to encourage a permanent cycle of career development, they would offer businesses and apprentices even greater value.
Apprenticeships are the answer to the war for talent
As the chairman of our family business I see great value in apprenticeships, which is why we have sponsored several students through Brunel University. We are sponsoring a new undergraduate through university education next year who has already worked for us during his vacations. While we do not have the resources of larger companies, we want to make our contribution and as a medium sized business we see huge benefit for us.
It shows a potential employee that we are invested in his or her future, which clearly helps with employee retention. Additionally, we are able to bring in new skills and compete for talent that we might otherwise lose to larger competitors. Above all we have found apprentices reciprocate and show huge dedication to our business, which of course benefits our customers and growth.
The government has asked British business to pledge its support for apprenticeships and while we are not participating directly in the scheme I do feel we are contributing. I would ask other business leaders – especially in the engineering and technology sectors – to weigh up the benefits of this scheme and help our future generations kick start their careers. Business leaders should view these committed individuals as the entrepreneurs, who will drive their future business growth.