Careers Clinic: There are opportunities out there
This is a guest blog post from Jeremy I'Anson, professional career coach and the author of You're Hired!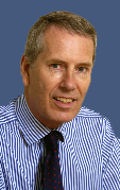 According to the Higher Education Statistics Agency (HESA) one in ten Computer Science graduates are currently unemployed and apparently unable to find work. However a very interesting survey came up in the news recently which shows that despite these figures there are presently 2,697 tech startup job vacancies being advertised in the UK.
Not surprisingly the majority of these jobs (1,627) are located in and around London but the other vacancies are spread across the rest of the country with potential tech opportunities for graduates and IT professionals in most areas.
Recession, what recession?
The survey highlights the fact that despite the gloomy economic news there are in fact plenty of tech jobs available. Some of the companies looking for graduates include organisations operating in the social networking field.
Head for the careers section of Badoo's web site and you'll find a total of 29 vacancies for jobs in the UK and overseas. Onefinestay, a company that provides online facilities for people to rent their holiday property, also has a banner we're hiring! on their careers page with 24 vacancies for roles ranging from a business analyst to an application developer with experience of Python, JavaScript and HTML 5.
So the message is clear. There are opportunities out there but they are not always advertised on the usual job boards or in the press. But just a little detective work using tools like Google Alerts can help you to uncover these job opportunities. And for those who are still at university the survey also provides an insight into the skills that are currently in demand from tech employers.
Figures suggest that 33% of the available jobs are for developers with buzz words like Big Data, Social Discovery and Augmented Reality coming up repeatedly in some of the job specs.
Watch this space for more news and comment about careers in the IT industry.
Do you have a careers question for Jeremy I'Anson ?
Email: :[email protected]
Jeremy I'Anson is a professional career coach and the author of You're Hired! Total Job Search 2013. Visit www.totaljobsearchonline.com for further details.