Career Clinic: Dealing with gaps in your employment history
This is a guest blog post from Jeremy I'Anson, professional career coach and the author of You're Hired! Total Job Search 2013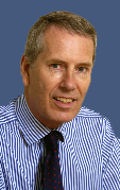 It's almost inevitable that at some point in your career you are going to have to deal with gaps in your employment history and I'm often asked how you should deal with these gaps in your CV.
Although of course the individual circumstances can be very different I always recommend that you fully account for your career history on your CV. Unexplained gaps will immediately be apparent to recruiters and HR Managers and will inevitably lead to awkward questions at interview.
If you are planning to return to work perhaps after staying at home during an extended period of maternity or paternity leave, my advice is to make this clear on your CV. In the section covering your employment history simply state:
September 2005 – Present
Took a planned career break to provide fulltime care for my 2 children

Played an active role in managing my children's school as a Parent Governor

Served as a committee member with a local charity.

Raised over £2,000 by organising and taking part in a charity skydive.
In this example it is quite clear what you have been doing over the last 7 years. Furthermore the information that you have provided demonstrates to the employer that in addition to bringing up your children you have been maintaining your professional skills by getting involved in the management of your children's school, serving on a committee and organising a charity event.
Other job hunters sometimes take time off for a "personal project". I'm sure, given the opportunity, many people would like to take time off for a sabbatical or perhaps to renovate a property or some other personal project. Again I recommend that you mention this very clearly on your CV.
September 2010 – Present
Undertook a personal project to renovate a house

Worked with an architect to draw up plans

and gain planning approval

Acted as Project Manager coordinating / scheduling

the activities of multiple tradesmen

Completed the renovation project on schedule and within budget
You could adapt this example to your own personal circumstances. An employer can see what you have been doing and that this "gap" in your employment history has been planned.
The fact that you have undertaken a challenging personal project and managed the activities of the builders to complete the project on schedule and within budget all suggest that you are a determined individual with excellent organisational and project management skills. Characteristics that may well be of interest to a potential employer.
What about dealing with redundancy on your CV? Well I strongly believe that the same advice should apply. Unfortunately redundancy is all too common these days so being clear about this on your CV is perfectly acceptable.
September 2012 – Present
Career break following redundancy from Carter Technology.

Undertook voluntary work with a local charity

Updated professional skills and achieved technical certification in software testing
In this example it is again perfectly clear about the reason for the career break. There is also some further information about the activities during this period of unemployment; working with a local charity and upgrading professional skills. Both activities that should be of value to a potential employer.
Honesty is (of course!) the best policy when it comes to dealing with gaps in your CV. Never try to hide a gap by changing the date of your jobs, employers do take up references and any changed dates will quickly come to light.
The one exception to this rule is the opportunity to state the contractual end date of your employment. If you have been made redundant and you are on "gardening leave" working out your notice then it is quite legitimate to put the actual end date of your employment on your CV.
Do you have a careers question for Jeremy I'Anson ?
Email: [email protected]
Jeremy I'Anson is a professional careers coach and the author of You're Hired! Total Job Search 2013 published by Trotman Education. For further details visit www.totaljobsearchonline.com