Using IT to focus on reducing excess inventory and improving sustainability
A recent blog post on the Harvard Business Review has raised the issue of inventory, its impact on sustainability, and what IT can do about it.
The piece, by Andrew Winston highlighted organisations' previous inability to do much about their estimation processes, and what the consequent excess inventory's impact is on sustainability,

Download this free guide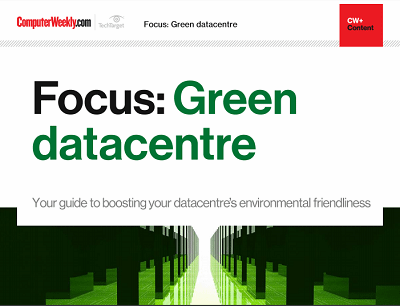 Datacentres - 5% of the world's global energy
Don't be a Trump. Datacentres currently represent 3 to 5% of the world's energy. That's the same as the entire aviation market. Your environment needs you! Do your part and click here.
By submitting your personal information, you agree that TechTarget and its partners may contact you regarding relevant content, products and special offers.
You also agree that your personal information may be transferred and processed in the United States, and that you have read and agree to the Terms of Use and the Privacy Policy.
Winston suggests that the world is sitting on roughly $8 trillion worth of goods held for sale.That's $8 trillion worth of embedded environmental footprint, which could be reduced, saving money, energy and material.
The problem is that when it comes to managing inventory levels, organisations are falling down on demand planning i.e.predicting how much product customers want. As Winston points out, consumer product goods (CPG) companies spend a fortune on demand planning. And they have to: P&G's 2010 total inventory, for example, was valued on the balance sheet at $6.4 billion.
Effective use of IT can play a significant role in making operations more efficient and sustainable. Winston suggests that using both demand sensing software and good management practices has helped P&G cut 17 days and $2.1 billion out of its inventory, saving money in manufacturing, distribution, and ongoing warehousing – and carbon, material, and water.
You can read the complete piece here