Microsoft researches computerised bra
The universities of Southampton and Rochester (New York) are working with Microsoft on a wearable computer, based on a brassiere form factor to investigate just-in-time interventions to support behaviour modification for emotional eating.
The bra uses a custom circuit board called GRASP (Generic Remote Access Sensing Platform), and a special pad in the bra cup to take heart rate readings. This data stream is collected on a mobile phone application using Bluetooth, and is then stored remotely in the Microsoft Azure Cloud.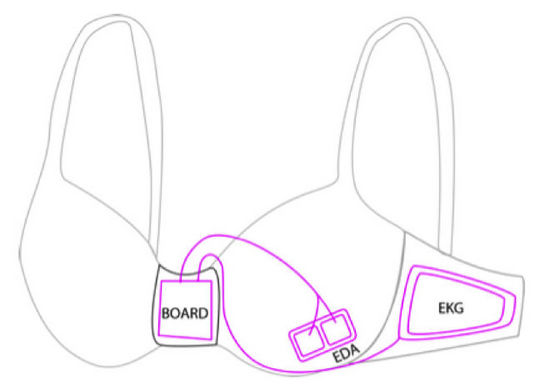 The researchers accept that the wearable sensors in the brassiere form factor only allows women to participate, but they are thinking of a possible solution for men.